Online Meditation Program
Discover the Ancient Secret Mantras that will
Calm your mind, reduce anxiety
and bring you inner peace
…in just a few moments daily…
even if you have a busy mind
Use these 12 Easy, Simple Exercises, Lessons, 
Guided Meditations, and Mantras…and
WATCH YOUR LIFE SHIFT TRANSFORM INTO THE BEST EMPOWERED LIFE YOU CAN EVER IMAGINE....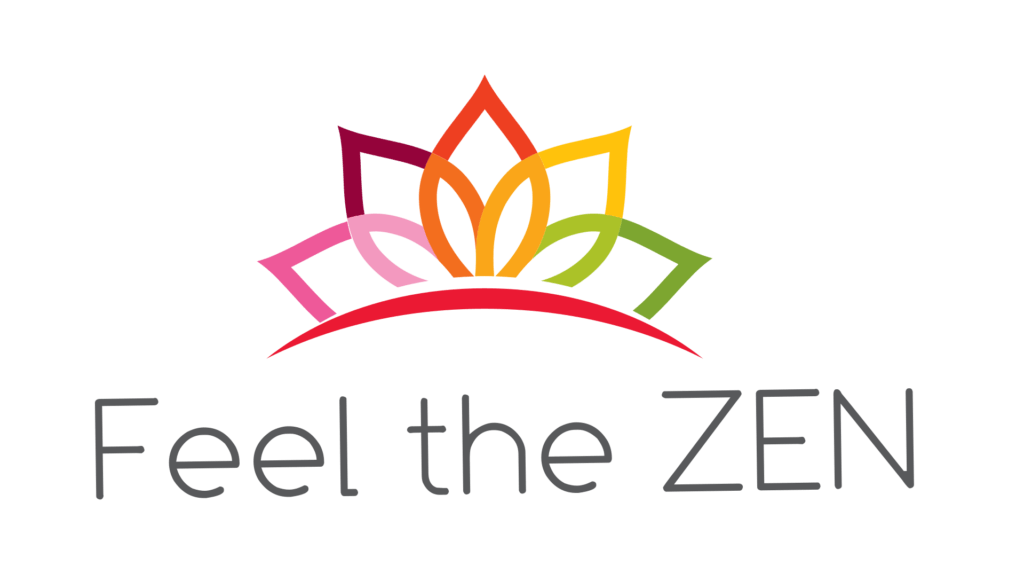 AWAKEN YOUR SPIRIT TO MORE INNER PEACE,
HAPPINESS AND CLARITY &
        bring back the FOCUS and positive mind-set
ARE YOU READY FOR LIFE CHANGING RESULTS?
Dear Friend,
If you've been struggling with reducing anxiety, or perhaps a recurring issue (balancing your personal life and work, feeling stuck, or lost your purpose ) that just keeps on coming back and you can't put a stop to it….

In fact, it is really stressing you out ….
If you feel like you are constantly running around and
are having difficulty calming your mind

and getting inner peace , not sleeping, and need a solution…
this might be the most important step you'll ever make…
Yes I KNOW … its a BOLD claim… But it's a statement I'm fully confident making… You see I've been doing this kind of healing work for many years,and some of my private clients and fans even named me "Voice of Yoga" for the soothing sound of my voice in the meditations, that makes you feel totally blissed-out ….
and a 12 steps online program that I have created, to bring upon LASTING results that you can only WISH for….
CAUSE SOMETIMES WE ALL NEED A TIME – OUT
THE HIDDEN SECRETS
A Regular Meditation & Mantra Practice
CHANGES the Brain
Doctors won't tell you this …
But a regular meditation practice not only
can reduce anxiety symptoms,
it also can reverse the damage caused by anxiety.
With the latest neuro-science techniques, these changes can be tracked and measured.
Researchers from Johns Hopkins University sifted through over 18,000 mindfulness meditation studies to determine its most effective uses.
They concluded that the #number 1 use for meditation was ANXIETY and STRESS relief and management
Other studies support that meditation benefits all kinds of issues including:
GENERAL ANXIETY
Fibromyalgia
Depressive states
Insomnia
Emotional Pain
Lower Back Pain 
MIGRAINES!!!!
binge eating
bipolar disorder 
SLEEP disorder!!!!
BEFORE YOU MEDICATE 
START TO MEDITATE…!!!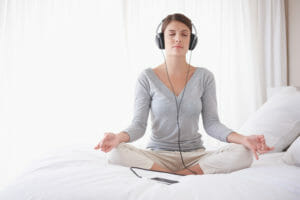 How do you Manage YOUR Stress?
If you are  constantly running around and feeling stress,this is triggering the release of stress hormones and causing imbalances in neurotransmitters in your brain …
It will only get worse if you are not managing this properly.
You Can Balance Life and Work Better
Heal Emotions, Get Clarity, & Focus and Start Feeling more Freedom
It's been known for thousands of years that meditation helps you relax.

I have added an extra Bonus, the Secret to All Inner Peace and that is……….Mantras!
Mantras are ancient texts and vibrational frequencies …..and the thing is ….when they are repeated,
they change your whole vibration and frequency,
leaving you with nothing but joy and inner peace 
Meditation with Healing Mantras does much more than just help you relax…
Meditation, like anxiety, changes the structure and function of your brain in a healthy, productive way..
And I have created a Complete 12 Step Program including the 12 secret mantras (these ancient sacred texts) to
Help you EASE that Busy Mind …along the trainings,
the meditations and the audios that you will use
anywhere, anytime you wish….
Get More Done in Less Time Without the Stress & Headache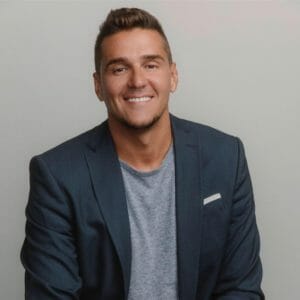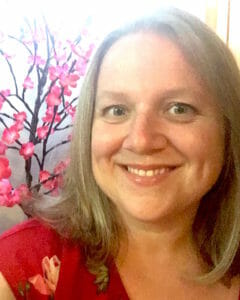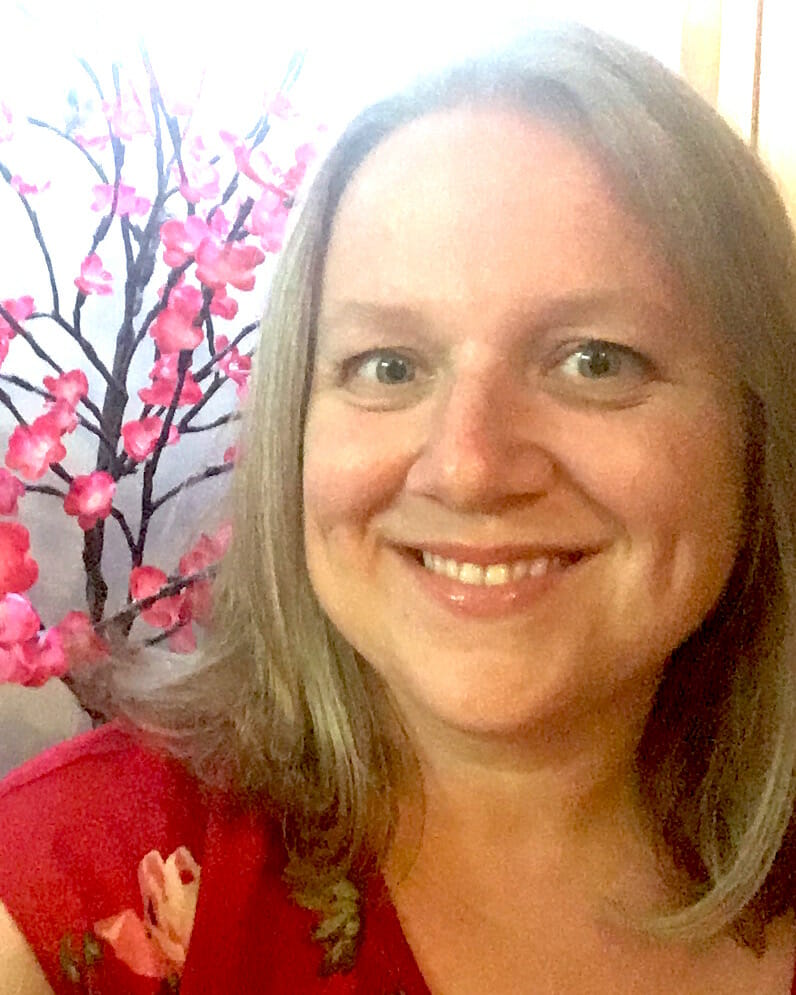 "Meditation & Coaching with Lea brought me better balance in my life and help maintained my Centered-ness which has allowed me to achieve alot of the things I wanted to achieve…. and then-some. 
 It has brought me a better sense of being at peace with myself"  – Alex W
"Lea is a magical person. Thanks to her, I was able to awaken a part of myself that had been neglected for a long time. Her active listening, intuitive approach and choice of mantras, she helped me realize that old stories can be replaced by new stories, full of potential and creativity.
I would recommend Lea as a life coach to anyone in need of guidance and direction.
I am so proud to be one of her clients and fans!" -Cindy
Get Started Today !
Join Others like you and Enjoy the Benefits of having Peace Of Mind at Your Own Leisure!
Get the Crazy Discount Today

"Only after few weeks later and I started feeling lighter and more relaxed. My mind was calmer and my stress level decreased. I started to finally appreciate "living in the moment" after many years of the stressful corporate world" – Gary
"I tried my very first meditation session. To be honest I wasn't convinced it would work cause I'm too wired and tense and have been for like..25 years! BUT…all I can say is WOW. I haven't felt that calm in years…literally. I'm trying to make positive changes in my life and this was my first step out of my comfort zone. I have to admit the effects of it are still with me right now. 
Thank you Lea"  -Loraine Digby"
You gently guided me through the mantras allowing to reconnect with True Self even for a few brief moments. Listening to your soothing voice on CD after the session reminded me the peace I felt in your graceful presence. I am looking forward to our next session…-Pete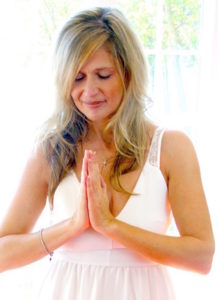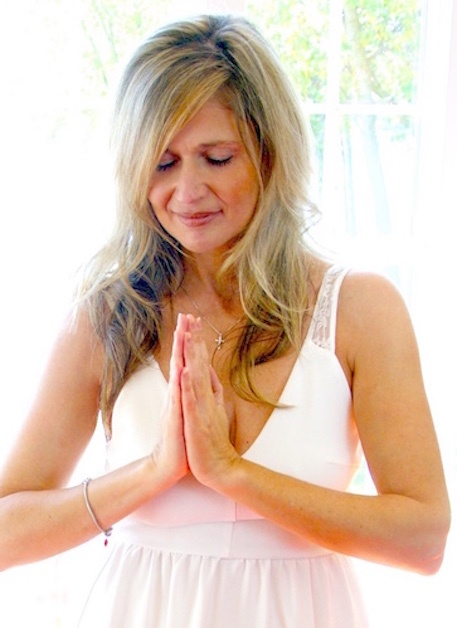 Hi ! My name is Lea Longo andI'm a Musician, Artist and Life Coach that wanted to make a difference in the world….
A Canadian Girl with a pure voice and open heart… A True Musical Artist Most of my younger life as a professional singer
And now I'm about to make lasting life transformations to those who have never used sound, or meditations with mantras, or emotional intelligence training
to bring upon the  most lasting immediate results ever,and put an end to their inner struggles with anxiety.
Long Story Short……Back then in January 2006 I had nothing but a dream…to  transform people lives with words and music
And So I took a Chance and Travelled to India… Learned from the master gurus and came back home with a toolbox full of ideas and creative healing projects ….
For the following 5 years working as a musician & personal life coach,I worked very hard to bring YOU the very BEST of my discoveries !
Discoveries to give you clarity and a whole new perspective
AVAILABLE  FOR ALL OF YOU TODAY
I HAD A VISION to HELP OTHERS HEAL with my Voice
I had a vision to transform people lives with my words, meditation, and music chants.. music I had personally written, sung and performed, to help people relax and feel good inside.
Music I'd been chanting and using for years….. and then using the same music and mantras and life lessons to re-build my own life of inner struggles of stress and anxiety,  going through a change of life transformations from depression, coping with a terrible divorce, and losing a parent.
Want to know what saved me ?
Meditation , Mantras & Mind Set Training
AND NOW …..
Life Lessons & Secrets Unveiled to You so You can Heal Faster & Get Back to LIFE!
I'm About To Reveal
ALL the exercises, Mind-Set strategies, Lessons,
Meditations, and Mantras I learned from the gurus and masters.
ALL my own strategies and secrets I have personally being using,
to transforming my personal life into a
Creative & Financially Abundant, Happy Life, 
AND NOW IT'S YOUR TURN!
Let me help you
Awaken your spirit…
give you all the special insights and tools….
 I am about to share it ALL with you….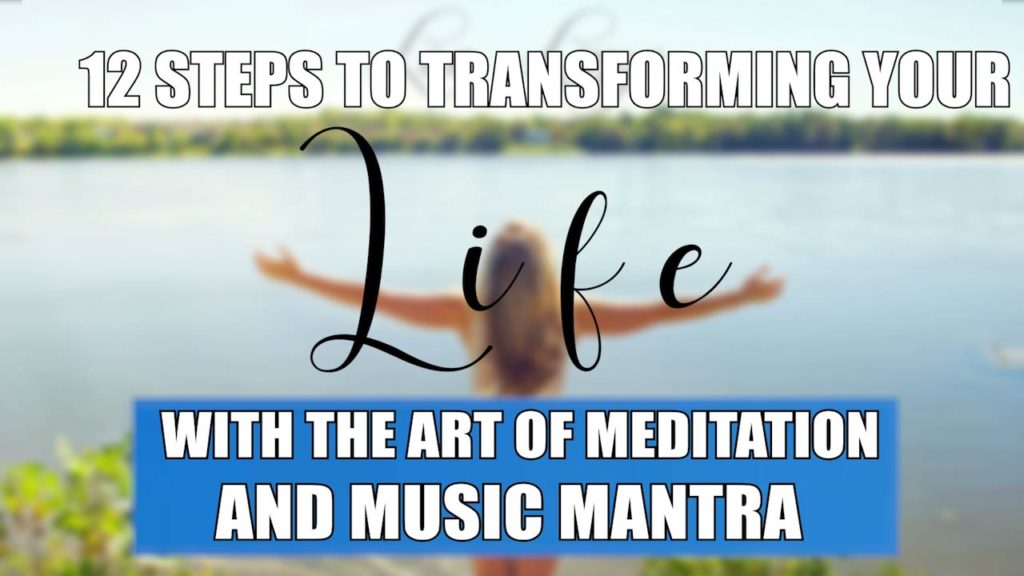 12 Lessons – 12 Guided Meditations – 12 Mantras
PLUS MORE !
12 Lessons to Awaken your Spirit
Giving you the right life-enhancing tools to feeling Peace Of Mind, Relaxed, Happy, &
Opening your mind to finally Let Go,
Heal emotions, Loss, feeling stuck and
Offer proven scientific solutions to a life of Freedom, Abundance & Peace
Detailed Breakdown Of Every MODULE
includes Transformational Healing Music Mantras and Teachings
Clients have paid me Thousands for ACCESS to this Program but you can get it TODAY for a fraction of the price !
Session 1 – HEALING -How to Relax your Mind to Heal Your Emotions
Learn how unresolved emotions are holding you back from living your ideal, peaceful and joyful life. The key is through vibrational energy. Learn how your vibration is affecting your current reality.
There is a powerful guided meditation followed by the healing mantra – Om Tare Tuttare Ture Swaha
Session 2 – INNER PEACE-How to eliminate Negative Self-Talk & Gain Inner Peace
& Self Esteem
Learn the basics on clearing our mind-space and our "monkey mind" thoughts through the perceptions we hold.
Our belief systems are often the cause of many blocks and negative self-talk. Inner Peace is easier to attain than we think!
There is a guided meditation followed by the Ganesha Mantra : Om Gum Ganapatayei Namaha
Session 3 – CLARITY- How to get Unstuck and Gain Clarity with your goals
Everyone gets unstuck at times due to their blocked energies.
Learn how to clear and transform your vibrational energy and chakras to get unstuck and to focus on your goals.
You will experience a powerful guided chakra meditation for clearing, followed by the mantra: SA TA NA MA
Session 4 –SELF ESTEEM - Eliminate Feelings of Lack to Feeling Grateful and
Gain Positive Self-Esteem
Learn how the practice of gratitude and compassion will help transform our "lack " of beliefs or stories.
Our reality can be changed through the process of "BEING" and "FEELING" through a guided meditation and with a positive and powerful affirmation shared in this module followed by the Mantra : Om Mani Padme Hum
Session 5 – DECREASE STRESS - Feel Totally Relaxed in Everyday Life
How to take care of our mind-body spirit to release the stress and give ourselves permission for Self-Care.
Learn the "why" you must invest in self-care for your daily balance to healthy living! You will be guided with a peaceful guided meditation and a mantra for self-care.
Session 6 – SELF-LOVE- How to Love again by Opening up the Heart
Love happens at the core self first. Discover how love relates to the meaning you put in it, starting with you.
You will be guided through a love meditation followed by a joyful happy love heart mantra:  Om Gate Gate Paragate Parasumgate Bodhi Swaha 
Session 7 – ROMANTIC LOVE - How to Change your Mind-Set and Improve love relationships
Learn how our beliefs of love can be a bitter disillusionment often leading to failed expectations.
When we can feel "one-ness" in relation to pure love and spirit, we can understand the basics and mind-set of pure love and spirit, and then sharing this understanding and "being" with everyone. Special Mantra following…
Session 8 – ABUNDANCE - How to create more Abundance by being grateful
Learn how the practice of gratitude and being grateful brings abundance into your life by transforming our intentions and feelings towards it.
You will be guided by a powerful meditation followed by the mantra of abundance and wealth :  Om Shrim Maha Lakshmiyei Swaha
Session 9 – LETTING GO - How to Transform your life by letting go and accepting
Learn how change and transformation is vital for personal growth and how letting go and acceptance is essential for our spiritual growth through the taming of the ego. You will be guided through a guided meditation followed by the mantra of transformation : Om Nama Shivaya
Session 10 – CONNECTING with TRUTH - How to connect within to your Divine Self and your truth
The key to your truth is inside yourself. Learn how 1 question can help access your truth and help connect to your inner world and divine self. You will be guided with a meditation and a powerful mantra  with relaxing visual mandala afterwards.
Session 11 – HAPPINESS- Stop seeking happiness and start feeling HAPPY NOW
Happiness is a state of being and notice how our ego-mind can shift our happiness in the moment. Learn how the practice of meditation plays a primary role in attaining happiness and perfection as it is presented.
There is a powerful joyful chanting mantra following the guided meditation that will transform your energy instantly
Session 12 – FREEDOM - How to rid of old Beliefs that no longer serve you to gain unlimited FREEDOM!
Learn how the effects of our past beliefs no longer serve us, and keep us stuck, and how clearing and transforming our monkey-minds will help us attain unlimited freedom. There is a guided meditation and music mantra in this module.The power of your thoughts will transform you…
quietens the mind and creates the Abundance you desire to start living your dreams and feeling free !
reduce stress and anxiety and increase happy feelings so you can learn to love life again
releases the negative emotional baggage you've been carrying around for years to release old pain and start healing
clears the thoughts that keeps you stuck and start feeling more in control, clear and confident again
balance your work and life better to feeling focused and at peace, do more in less time
improves intuition , boosts creativity for better work performance and infinite abundance because you are in the inner space of creation
creates a fresh mind "RE-START" to your day by calming the mental "chatter" & rewires your brain so you become more happier, clear, and more peaceful
BONUS – GET 12 ADDITIONAL FREE VIDEO TRAININGS !
Yes ! You will Receive 12 Additional Mind-Set Lesson Video Modules Completely FREE including questions to help you with the clarity you need
ARE YOU READY TO FEEL FREE & INNER PEACE AGAIN?
Click the Button below to Get Started
More Testimonials
….a true experience of total release of mental stress . The sound of Lea's voice combined with the mantras put me in a state of relaxation ,  which carried forward to the following day along with clarity of my mind . Looking forward to the next session . Thank you again . Namaste"
Sonia Sagramati
Simple & Easy to Use anywhere !
More Client Testimonials
Satnam everyone?❤️
I am Emmanuelle. I've have been Lea's student for over a year now, taking private lessons with her nearly every week.

There are too many words for me to explain my feeling of gratitude for having Lea as a life coach.

But I'll try to do it the best I can. :p

The teacher shows up when the student is ready. That couldn't be more true in my case.
One of the most determining event of my life was my first meeting with Lea, which lead to me entrusting her with the sensitive and complex depth of my inner self. Without judgment, with such gentleness and compassion, she created a safe space where I could expose and sort out what was in the darkest corners of my life.

Then the magic happened. It's like I woke up from a long slumber. I got out of the loop that I was living for the last 10 years. The beauty is that now I get to wake up every day and I get to chose which dream to experience. I am manifesting my dreams instead of chasing them. I am master of my manifested reality.

Prior to meeting Lea, my mind was so scattered, my emotions out of control, and my energy was going everywhere, anywhere literally. Now, (most of the time ?) I'm calm, focused, inspired, centered. She taught me powerful ways to sooth my mental chatter, manage my stress and emotions and how to use the power of affirmations to set my mind for success.

She taught me breath work, Naad Yoga or chanting mantras, Meditation, Kundalini Yoga and numerous other ways to instantly stop my anxiety (or anger, fear and any overwhelming emotions) and bring my mind to a perfect state of balance, basically on command.

She showed me how to just BREATHE and BE. Because the rest is just stories anyway.

She guided me through authentic reconnection experiences and I can honestly say that after a couple months of consistent practice, during many private meditation sessions with her, I enter states of transcendantal awareness and true bliss, producing in me extraordinarily profound transformation of consciousness. I experienced samādhi.

She is like a mirror reflecting upon you the greatest self you can be, especially when you can't see it. She helped me realized I AM loved and cared for by something far Greater.

Rain or shine, and through every storm that I have been through since I met her, Lea has been for me like a lighthouse shining brightly from the shore, guiding me through the fog of my mind and through my darkest moonless nights, ensuring that I find a safe entry to harbor. Doing my best to keep my ship steadily on its course, I now ride confidently every wave the ocean of life has coming my way. Yes, of course its not easy and smooth all the time, some waves hit me harder and I get shaken around quite a bit. But I never sink, I simply grab a bucket I empty my boat and get prepared to face the next wave! ( I mean I empty my mind through meditation and yoga lol ) And I sail away..

My journey of self realization and self mastery has been incredibly challenging and this exceptional woman has been fully present for me every. single. time. since she entered my life. She helped me realize and believe that I am innately wise, kind, strong and unbreakable.  She taught me how to recognize when I am wrong and skillfully guided me so I find my own ways to make it right. She gave me tools to truly let go of pains and traumas that were imprisoning me for years. She showed me that by soothing the mind and allowing the light back into my heart, I would think clearer and have an easier time focusing on what matters. And it's true.
The universe delivers a bounty as soon as you let things go.

It's one of the greatest truth she taught me.

Leading by example, she inspired me to become a graceful, empowered, confident, kind and and one of a kind woman. She showed me how to be a leader, to be a peace maker, to have a pure heart, to be a patient and present mother, to be merciful, grateful, blissfull and to always listen to my inner guidance. I am experiencing how to good it feels to surrender and dedicate every single one of my thoughts and actions to something greater than myself.
I feel free because I trust that everything is unfolding as it's supposed to.

Among the myriad of things that I am grateful for, I thank God everyday for the strength to follow her teachings.

Seriously if you're stuck in your life, and need to move on from your old story, and start a brand new chapter in the present moment, just do yourself the favor and give her a call! Otherwise you'll find yourself saying : "if only I knew this before, what was I waiting for to live my life to its greatest potential?!"

Namaste y'all ✌️  Emma

J'ai eu le privilège de te rencontrer!!!! Tu as réussi à me faire voyager en dedans de moi ,merci pour la douceur que tu dégages être à tes côtés et se faire bercer par ta voix angélique est cadeau précieux. – Doudja Mekamcha

Merci à toi Lea pour ce magnifique privilège que tu nous as offert, aux participantes de mes ateliers et Être transportées par ton enseignement, ta douce voix et ces mantras puissants ont certainement transformé le cœur et l'ame de plusieurs d'entre nous.

Je me souhaite de revivre une telle expérience à tes côtés. Je t'envoie une tonne de gratitude !

– Sonia Tremblay

WoW! "J'ai vécu une superbe expérience dans un atelier de mantra avec Lea.

Elle m'a faite prendre conscience du pouvoir de ceux-ci sur ma vie" – Nancy Ramaglia

Une soirée mémorable avec Léa Longo hier…. WOW WOW WOW! Une découverte qui changera assurément ma vie et celle des femmes qui étaient présentes.
Je me suis empressée de télépharger les CD achetés hier dans mon cellulaire afin d'écouter ces mentras et cette musique de l'âme en boucle et même avec ma balayeuse magique!!! Je suis toujours habitée des vibrations d'hier…. Une soirée extraordinaire!