Live Events and Sessions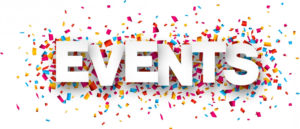 Meditation Chanting Sessions & Live Events

THE ZEN EXPERIENCE group session is journey into the power of sound and healing. It is a musical meditation session that will bring you to your most uplifted and relaxed state of being through music, mantra and meditation.
You will feel a deep restorative sense of inner peace, bliss afterwards, & often until the next following day.
UPCOMING ZEN Experience CONCERTS :
Montreal Kirtan (UPCOMING)
Friday Sept 20 / Vendredi le 20 septembre de 19:30 à 21:30 a 
▶️ Info/Register : Yoga Sante L'energie  ( Repentigny)
Samedi le 28 Septembre /Sat Sept 28 – 20h
Idolem Blainville (Kirtan Soiree)
▶️ INFO / BILLETS : Appelez pour Reserver 450-818-7373
Samedi le 19 Octobre /Sat Oct 19
SALON Entre 2 Mondes (Centre Roussin)
▶️ INFO / BILLETS : Centre Roussin
FRIDAY NOV 29 /Chanting with Lea in Montreal at Equilibrium Yoga 
Time : 7:30 PM  – Tickets 20$
Private Sessions or Online Coaching Sessions

Private Sessions can help reduce anxiety, calming the mental chatter, re-discovering the inner peace within , meditation, Mind-Set, Finding your purpose and relaxing the mind with mantras, personal coaching affirmations and specific tools to do at home through my done-for-you online program.
You will feel the benefits during and right after our first session. Initial First Session is 2 hours long and there is an initial investment of $250.
ONLINE Meditation Program Course

Discover the hidden secret mantras and Experience Bliss in 12 audios including meditations, mantras and insightful lessons with Deep Relaxation through meditation   (Meditative music and Mantras)
UNLEASH your STRESS and listen to the soothing voice of Lea Longo, and Feel Inner Peace by calming your mind to Feeling Freedom & Enjoying the Present Moment with easy down-loadable exercises, that you can listen to anywhere.
LIVE Online Meditation Workshop every Month
Click below for more info on this Exclusive Program and workshop, where you will learn the essence of mantra, meditation tools and mind-set tips and how to use them in daily life to reduce stress and anxiety into Peace of Mind
Je me suis littéralement senti transporté lors de l'écoute de Zen Voyage. Une musique qui m'a aidé à me concentrer, à stimuler ma créativité.

Piero Facchin – CH GLOBAL (Mar 27, 2007)

Détendez-vous, restez calmes et écoutez Zen Voyage : une musique pour allumer vos sens et apaiser votre esprit.

Louis Costa- Fugues.com (Apr 24, 2007)

I needed this CD for so long ! It brought me energy and concentration. This album is a MUST.

Sonia Benezra – 98.5FM

BIG Thank-You to Lea & her WonderFull music! Especially the Kirtan, the Mantra's…They a VERY powerFull! I have attended so many of them & it's a great experience every time! I also believe that it has helped me to manifest the perfect partner for me! I had concentrated on a couple of the Mantra's that "Call in" Divine Love & it's appeared like Magic in my life! <3 So grateful right now!  Thank you Lea for ALL that you have done & are doing to raise Consciousness on this planet!  ((Hugs))

Lea, Many Sincere thanks for the music. We have played it, and think that it is well worth having tracks from the CD included into our playlists. The character of the music style presented gives this CD a unique feel, with an individual personality presented inside it's contents. Great work, and we sure look forward to hearing from you in the future.

Graham J Barclay – Soundwave FM 

Satnam everyone?❤️
I am Emmanuelle. I've have been Lea's student for over a year now, taking private lessons with her nearly every week.

There are too many words for me to explain my feeling of gratitude for having Lea as a life coach.

But I'll try to do it the best I can. :p

The teacher shows up when the student is ready. That couldn't be more true in my case.
One of the most determining event of my life was my first meeting with Lea, which lead to me entrusting her with the sensitive and complex depth of my inner self. Without judgment, with such gentleness and compassion, she created a safe space where I could expose and sort out what was in the darkest corners of my life.

Then the magic happened. It's like I woke up from a long slumber. I got out of the loop that I was living for the last 10 years. The beauty is that now I get to wake up every day and I get to chose which dream to experience. I am manifesting my dreams instead of chasing them. I am master of my manifested reality.

Prior to meeting Lea, my mind was so scattered, my emotions out of control, and my energy was going everywhere, anywhere literally. Now, (most of the time ?) I'm calm, focused, inspired, centered. She taught me powerful ways to sooth my mental chatter, manage my stress and emotions and how to use the power of affirmations to set my mind for success.

She taught me breath work, Naad Yoga or chanting mantras, Meditation, Kundalini Yoga and numerous other ways to instantly stop my anxiety (or anger, fear and any overwhelming emotions) and bring my mind to a perfect state of balance, basically on command.

She showed me how to just BREATHE and BE. Because the rest is just stories anyway.

She guided me through authentic reconnection experiences and I can honestly say that after a couple months of consistent practice, during many private meditation sessions with her, I enter states of transcendantal awareness and true bliss, producing in me extraordinarily profound transformation of consciousness. I experienced samādhi.

She is like a mirror reflecting upon you the greatest self you can be, especially when you can't see it. She helped me realized I AM loved and cared for by something far Greater.

Rain or shine, and through every storm that I have been through since I met her, Lea has been for me like a lighthouse shining brightly from the shore, guiding me through the fog of my mind and through my darkest moonless nights, ensuring that I find a safe entry to harbor. Doing my best to keep my ship steadily on its course, I now ride confidently every wave the ocean of life has coming my way. Yes, of course its not easy and smooth all the time, some waves hit me harder and I get shaken around quite a bit. But I never sink, I simply grab a bucket I empty my boat and get prepared to face the next wave! ( I mean I empty my mind through meditation and yoga lol ) And I sail away..

My journey of self realization and self mastery has been incredibly challenging and this exceptional woman has been fully present for me every. single. time. since she entered my life. She helped me realize and believe that I am innately wise, kind, strong and unbreakable.  She taught me how to recognize when I am wrong and skillfully guided me so I find my own ways to make it right. She gave me tools to truly let go of pains and traumas that were imprisoning me for years. She showed me that by soothing the mind and allowing the light back into my heart, I would think clearer and have an easier time focusing on what matters. And it's true.
The universe delivers a bounty as soon as you let things go.

It's one of the greatest truth she taught me.

Leading by example, she inspired me to become a graceful, empowered, confident, kind and and one of a kind woman. She showed me how to be a leader, to be a peace maker, to have a pure heart, to be a patient and present mother, to be merciful, grateful, blissfull and to always listen to my inner guidance. I am experiencing how to good it feels to surrender and dedicate every single one of my thoughts and actions to something greater than myself.
I feel free because I trust that everything is unfolding as it's supposed to.

Among the myriad of things that I am grateful for, I thank God everyday for the strength to follow her teachings.

Seriously if you're stuck in your life, and need to move on from your old story, and start a brand new chapter in the present moment, just do yourself the favor and give her a call! Otherwise you'll find yourself saying : "if only I knew this before, what was I waiting for to live my life to its greatest potential?!"

Namaste y'all ✌️  Emma

Ugly is rocking up the ordinarily bland Mix 96 here after this local sensation won Montreal's Mix 96 songwriting contest. To add more fuel to Lea's crisp mix of rock, pop and southern hints is her recent winning of the National Songwriting Contest that took place last month in Toronto during Canadian Music Week. On top of that, this local songstress and chanteuse is now pushing her latest disc, Confessions. It's a fresh sound that has instantly memorable hooks with verses that build to big choruses, making it no surprise that her music has already seeped south, appearing on TV's Dawson's Creek and, more recently, in Steve Martin's last flick Cheaper by the Dozen. Once again, Montreal produces a great talent with little fanfare….

Mitch Joel

I loved the selection of material.

Henry Brun – KRTU (Jul 21, 2007)

"Je ne connaissais pas du tout Lea Longo, mais cela m'intriguait un peu, j'ai téléphoné a son attaché de presse, pour en savoir plus, elle est québecoise, a travaillé et demeuré en Californie, et est de retour au Québec. Elle a fait plusieurs Cds de musique et de chant, et certains ont même servis dans des séries cultes américaines"

CITE BOOMERS – Par : André Maccabée
Featured in the Magazine MONTREAL EN SANTE !


The
Zen Experience
is an expression of Lea's love of music meditation as a way to connect with self-attunement, well-being and inner peace. Lea is an expert in mantra meditation and her voice as been featured in many movies and popular TV shows, & described as "Spiritually Rewarding". She is one of Montreal's Favorite Kirtan Diva and has also founded Montreal Chant Fest, dedicated to mantra music. Check her
"About Page"
for more media articles & Features.


What is Yoga of Sound ? (Bhakti Yoga, Naada Yoga)
Mantra or Yoga of Sound (Naada Yoga ) is a "musical meditative " yoga, a musical expression of the soul. We chant "mantras" in a kirtan. It is a "yoga" of sound, where we use a call and response experience. It is not about the musical aspect but the heart aspect that leads us to a peaceful, meditative state.
Chanting ancient mantras and prayers allows us to tune our whole being, mind, body, and Spirit to the One Source, to the One God.
"Kirtan" is a Sanskrit word for group musical expression of the Divine Spirit within. Chanting together as one, we raise the level of our own vibration to a high spiritual state where we can actually feel and experience our Divine nature. Chanting is possibly the most effective means of directly experiencing our spiritual nature. It is a meditation practice…
Corporate Wellness and Mindfulness Program
The Zen Experience can be brought in your company as an On-site session or a 12 sessions group program to help deal with stress at work, improve employee wellness, creativity and work performance.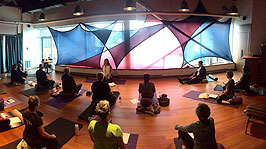 CLICK HERE For More Information
Transformational Retreats
Manifest Your Life and Direct your Actions to your Highest Potential for Complete Happiness, BLISS and Inner Peace.
Aligning Yourself  with who YOU truly are is the most vital step you will take to produce the biggest results in our life…
Weekend or week long Retreat to a complete NEW YOU !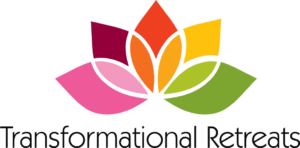 Listen & View Excerpt of Lea Singing "May the Long time Sun " & Mantra "RA MA DA SA" below
What is Yoga Voice?
Yoga Voice is a "Sound" Yoga or Naad Yoga , where we use our unique voice to connect within ourselves.The power of chant /using our voice involves bridging the two worlds of humanity and eternity. It allows a person to touch a deeper world that is organic and flowing. Chant has no set rhythm, and is based on the breath in combination with tonal patterns of sustained vowels.To create vibrations that elevate is the goal of Naad Yoga.Using mantra to create these vibrations is the highest form of self-communication.
Chanting is an easy tool because you can chant anywhere—out loud or silently—and change your state of being. When we chant ancient, sacred and uplifting mantras that inherently have a high frequency, our tongue touches the roof of the mouth in a very specific manner. This creates a chain reaction resulting in a change in the chemical composition of the brain. When the chemistry of the brain is balanced, our state of mind and outlook on life improves dramatically. We simply feel better.In Kundalini Yoga, we use a technology that is called Shabd Guru.
Shabd Guru is a very special sound current that uses the technology of the Naad Yoga. Therefore it is not just any sound, but a primal sound. Each primal sound is a unit that is pronounced by a particular part of the mouth. When we form a word and we speak it, we utilize the 84 meridian points on the roof of the mouth to stimulate the hypothalamus to change the chemistry of the brain. Not every combination of sounds or words will create patterns of healing or wholeness – therefore the Shabd Guru is unique.In the science of Naad, there are three key elements that enhance the experience. Rhythm, projection and pronunciation. Maintaining a precise rhythm of the mantra as well as maintaining the correct number of beats with the mantra is crucial to its effectiveness. For example, many Kundalini mantras are chanted in eight beats. Any mantra chanted with eight beats is an Ashtang Mantra. Example: RA MA DA SA- SA SAY SO HUNG – ( Siri Gaitri Mantra)
View/ Listen to a "LIVE Promo Chanting Meditation Concert"
The use of Mantras for Chanting
We use mantras which are sacred texts when we chant. Mantras can excite the emotions and give suggestions to the mind and therefore bringing calm to the mind and spirit. Mantras affect both the one who sings them and the one who hears them. The word " mantra" comes from Sanskrit word "mantrana" which means advice or suggestion. When we chant in a private session, we work with both the body and the voice with a focus on deep breathing and relaxation exercises aimed at releasing vocal and physical tensions and explore chanting with traditional and effective techniques for improved health, vitality and projection…
Man= Mind Tra = Calm/soothe Contents: In our private sessions, you will learn:
how use your voice and breath more effectively with specific voice and breathing techniques
calm your mind and feel more energized
learn about different mantras, their meanings, and the healing properties of your own voice and chakra awakenings through chanting
kundalini meditation with mantra
Voice Prejection techniques and vocalises
Kirtan (more Yoga chanting)


Om Ram Ramaya Swaha (healing with lord Rama-to attain the ideal self)


Om Nama Shivaya (to attain spiritual growth/transformation)


Om Mani Padme Hum (for divine heart & mind)


Guru Guru Wahe Guru (guidance & protective grace)


Hari Har (attain creative infinity)


Om Dum Durgayei Swaha (protection)


Ra Ma Da Sa (also known as Siri Gaitri mantra and is used for healing)


Om Namo Bhagavate Vasudevaya (spiritual growth)


Sa Ta Na Ma/Sat Nam (achieve mental balance & truth) (True identity)


Om Shanti (peace)


****There are so many variable meanings to these mantras and can be found online or at 3ho.org for the gurmuki mantras.
ADI SHAKTI ( bhakti mantra) Takes away negativity, eliminates fears and brings fulfillment of desires. ADI SHAKTI, ADI SHAKTI, ADI SHAKTI, NAMO NAMO, SARAB SHAKTI, SARAB SHAKTI, SARAB SHAKTI, NAMO NAMO, PRITHUM BHAGAWATI, PRITHUM BHAGAWATI, PRITHUM BHAGAWATI, NAMO NAMO,KUNDALINI, MATA SHAKTI, MATA SHAKTI, NAMO, NAMO.
The First Shakti Mantra tunes into the frequency of the Divine Mother, and to primal protective, generating energy. Chanting it eliminates fears and fulfils desires. Adi Shakti means the "Primal Power," Sarab Shakti means "All Power", and Prithum Bhagawati means "which creates through God."-"Kundalini Mata Shakti " means =I bow to the creative power of the kundalini , the divine mother power. This devotional mantra invokes the primary creative power which is manifest as the feminine. It calls upon the mother power. It will help you to be free of all insecurities which block freedom of action. It's a Maha Shakti chant : which is to say, a mantra of devotion to the Kundalini, the Mother of all energies, which is the life force stored at the base of the spine.
AD GURAY NAMEH (a mangala mantra) (chanted for protection)Aad Guray nameh, jugaad guray namehSat guray nameh, siree guroo dayv-ay- namehMeaning of Mantra: I bow to the Primal Wisdom.
I bow to the Wisdom through the Ages.
I bow to the True Wisdom.
I bow to the great, unseen Wisdom "When you cannot be protected, this mantra shall protect you. When things stop, and won't move, this makes them move in your direction."– Yogi Bhajan
More on Nada Yoga
While the modern world may be just waking up to the music healing therapy, ancient Indian scriptures have a well-documented technique called 'nada yoga' — or the science of utilising sound vibrations and yogic asanas (postures) to achieve 'salvation'.According to research, nada yoga has enormous power to heal. It is believed that Indian classical music has very positive effects on human health and behaviour."Recent studies on the subject showed that music along with yoga can heal disorders like hypertension, arthritis, problems related to upper or lower parts of the body, mental stress and tension,"
Sharma said.(c) Article by Sharma FOR CONSCIOUS BREATHING Video Tutorial VISIT: YouTube
MORE ON THE BREATH : Breathing Exercises
SaveSave
SaveSave
SaveSave
SaveSave
SaveSave
SaveSave
SaveSave
SaveSave
SaveSaveSaveSaveSaveSave