Intentional Living Personal Power Program + Transformational Retreat

Friday Sept 7 – Sunday Sept 9
SPA EASTMAN  
895 Chemin des Diligences
  EASTMAN QC, J0E 1P0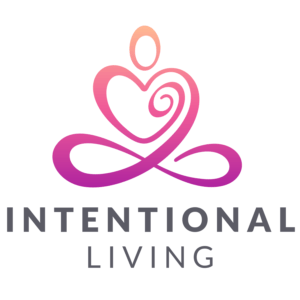 Program and Retreat
with Lea Longo & Anita Evans
Wonder why you are not Thriving ? 
Manifest Your Life and Direct the Actions to your Highest Potential
for Complete Happiness and Inner Peace.
Aligning Yourself  with who YOU truly are is the most vital step
you will take to produce the biggest results in our life.
Be intentional about it,

own your life.
WHY YOU SHOULD ATTEND THIS EMPOWERING WEEKEND INTENSIVE COACHING PROGRAM + TRANSFORMATIONAL RETREAT
Learn how 9 Affirmations and the power of Intention will impregnate the rest of your life

Learn How to Manifest Your Goals through the Power of your thoughts

Learn how to share and receive the Group Energy to master your flow  

Get Clear on who you are and what is truly important for you

Distinguish the difference on your soul's purpose vs ego's purpose

Be Clear and Simple on your Why

How to evolve in your success and why it's important to create an action plan

Master your Mind-Set with Powerful Positive Attitude-Shifting methods that will make a lasting difference

Soul Awakening through Self-Love

Learn how to use your voice and heal through the power of meditation and affirmations
Walk away from this weekend having taken your power back, communicate freely,
soar to new heights and awaken your inner soul forever..
Weekend Program Outline
Ancient Powerful Kundalini Yogic Breathing techniques
–
Pranayama
Ancient breathing techniques to help you expel built up toxins and negativity to help your overall mental and physical health.
The Appreciation Exercise
–
Affirmation and Intentions
Uplift your life and transform every day of your life through the powerful and correct system of positive affirmations and Intention setting.
Soul Listening
–
Inner Work                                                                                       
Complete system to work on yourself to help you attain your personal, professional and spiritual goals.
Your True Voice through Guided Meditation                                                      
Beautiful and soothing guided meditations with affirmations  to help you fully merge with your higher self and help awaken your soul.
The Circles of Limiting Beliefs and New Stories
–
Self-Discovery
Complete system to help you discover who you really are, leading you to awaken your soul.
Self Care
– Relaxation & Spa – Nature Walk – Massages – Pools- Sauna
Taking care of one's self through the nurturing of the body mind and soul
Who should attend this weekend program and Retreat ?
Anyone looking for a change or a transformation in an area that your life that is not working, be it career, personal or family. We will offer you insightful tools that will break the blocks that is stopping you from moving forward and Living LIFE to its Full Potential and with Intention!
YOUR PROGRAM COACH LEADERS – Anita Evans & Lea Longo
 About Anita Evans
Anita Evans is certified YulCoach Business Coach and Bachelor's degree majoring in Human Environment. Anita is the Founder of AKE Coaching where, as the "KICK ASS" Coach, inspires and guides people to master their mindset and emotions to be able to achieve any goal they choose.    
Anita inspires individuals, groups and organizations to take their results to the next level by breaking through the limitations standing in the way of their potential. She is able to have them see see clearly and simply to be able to achieve any objective they desire. In her twenties she worked for a multinational corporation and consistently hit objectives with over 320% year after year, 4 years running managing a team of over 500 people.
In her thirties, as a Commercial Broker, her first transaction was part of building an IGA, Jean Coutu and TD Bank totalling 3.9 million dollars.
In her forties, she understood she had been coaching from a very young age, and took the plunge and made it a successful business replacing her yearly salary in 18 months.
About Lea Longo 
Award winning recording artist, Certified Kundalini Meditation Yoga instructor, Certified Life Coach and has a Bachelor of Fine Arts with a specialty in music.
Lea's Meditation and Transformational Life Coaching is a unique, powerful and thought-provoking solution that will help your personal development, and lead you into a state of higher consciousness, inner peace and heal emotions. She will help emerge you into a new way of thinking, to de-stress and let go, decrease anxiety, and find a "zen" and healthy alternative to living LIFE on your own terms.
She presently coaches privately and leads group sessions and has 5 recordings (music albums) to her name.  She is a recognized yoga/mantra singer in the Spiritual and New Age community, and her voice has been described as "Spiritually rewarding".  As an event producer, Lea produced the Montreal Chant Fest, (ZenFest) and co-hosted Best selling NY author NEALE DONALD WALSCH "Conversations with God" to Montreal to a full seated house. 
In this weekend program, Lea will guide you to feel Empowered, find your unique voice for self expression, Your Freedom & Path to Prosperity, and attain inner peace within.  Her website is:   www.lealongo.com