Meet Lea Longo – Mantra Singer, Meditation and Transformational Life Coach
My Personal Story
Hi !
My name is Lea Longo living in Montreal. I have a great passion for music, mantra yoga, meditation, and life coaching. I truly love to see people's faces light up after our sessions together. I have a unique education and expertise coming from a musical background of pop and jazz music (I have a BACHELOR in FINE arts with a JAZZ Studies major) and I was raised in an italian community where italian music and food was predominant as well, and thus, the many italian wedding songs I have sung! However, being raised from a strict european italian background had its ups and downs.
Although on good days, there was much expressed love, (in my parents and siblings own unique way) I often had to flee from many emotional turbulences that happened in my childhood, from emotional to severe anxiety. I suffered from migraines which doctors had said was "normal"… What I thought was normal then, was actually emotionally abusive. ***
Now I know differently, and can quickly identify the signs and the triggers. Many of these triggers are related to the old beliefs and programming. I learnt how to identify and release these old stories, and now I no longer suffer from migraines.
About the Music
I've had the pleasure of pursuing my music career, from singing, and winning songwriting awards and landing many successful songwriting song placements in films and popular hollywood movies like Cheaper by the Dozen, Dawson's Creek, Summerland and Party of Five (to name just a few) while I lived in California for 3 years. My first pop album "Miserably Happy" was very challenging to complete at first, but when it was finally released, the songs successfully soared and did quite well being featured in many Hollywood shows.
In 2006, I visited India and my musical path shifted. I've since recorded and released 4 more ambient, spiritual, relaxation, yoga music (with mantra) albums since then, and they are very well recognized in the spiritual, healing and new age community. The album SONGS OF A SIREN (mantra/jazz) album also received a NOMINATION for BEST VOCAL ALBUM of the YEAR.  I continue to record and sing mantras and lead healing concerts (also called kirtan) and I occasionally still sing on a few jazz club dates.  ( I have a Bachelor of Jazz Vocal Studies as well….)
I use sound and mantras to help people connect within themselves. I have been using mantras for over a decade now, which has had a profound effect on my mind-shift and emotions. It simply clears your mind the quickest way possible ( even faster than meditation alone)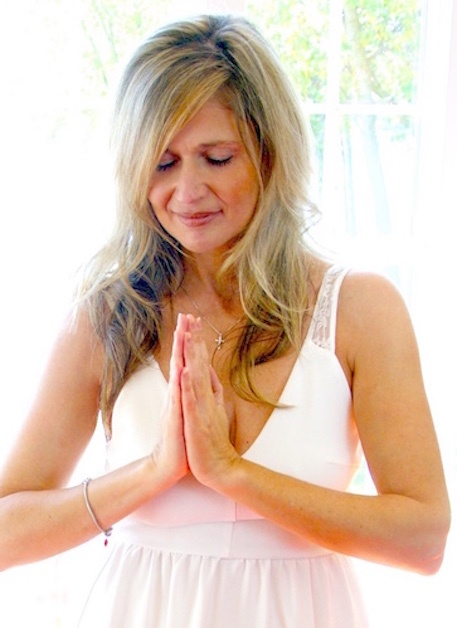 About the Mantra Yoga, Music, Life Coaching, and Meditation Practice
Although the music and singing career was promising, I felt completely lost. I suffered from postpartum depression and my communication was simply non-existent. I had lost my purpose and my soul was crying out, LOUDLY ! It was a very sad moment. My marriage was shattered by external negative forces, mental manipulation and I finally divorced and decided to move forward with a new life. It was a very tough time in my life and letting go was not easy, especially with a young child.
"Sometimes life shows you the darkest moments so you can appreciate the light"
It is when I visited India that everything changed. I discovered mantras. It was