My Personal Story
Hi !
My name is Lea Longo living in Montreal. I have a great passion for music, mantra yoga, meditation, and Singing. I truly love to see people's faces light up after our sessions together. I have a unique education and expertise coming from a musical background of pop and jazz music (I have a BACHELOR in FINE arts with a JAZZ Studies major) and I was raised in an italian community where italian music and food was predominant as well, and thus, the many italian wedding songs I have sung!
Music has always been a great part of my life, from singing pop tunes, songwriting to learning Indian Mantras, I always pursue my passions and strive to sing whatever makes me feel good.
My India travels was a big self-discovery time for me, which lead me to Healing music and it enabled me to dig deeper vocally and emotionally and to add it to my pop/Jazz repertoire …I believe it made me a better singer.
About the Music
I've had the pleasure of pursuing my music career, from singing, and winning songwriting awards and landing many successful songwriting song placements in films and popular hollywood movies like Cheaper by the Dozen, Dawson's Creek, Summerland and Party of Five (to name just a few) while I lived in California for 3 years. My first pop album "Miserably Happy" was very challenging to complete at first, but when it was finally released, the songs successfully soared and did quite well being featured in many Hollywood shows.
In 2006, I visited India and my musical path shifted. I've since recorded and released 4 more ambient, spiritual, relaxation, yoga music (with mantra) albums since then, and they are very well recognized in the spiritual, healing and new age community. The album SONGS OF A SIREN (mantra/jazz) album also received a NOMINATION for BEST VOCAL ALBUM of the YEAR.  I continue to record and sing mantras (I lead healing concerts (also called kirtan). I use sound and mantras to help people connect within themselves. I have been using mantras for over a decade now, which has had a profound effect on my mind-shift and emotions. It simply clears your mind the quickest way possible ( even faster than meditation alone)
I also sing in restaurants/lounges, weddings, corporate events and live festivals with my live band or duo.
About the Mantra Yoga, Music, and Meditation Practice
Besides Singing Pop Standards around the time when I gave birth to my son, I had lost my purpose and my soul was crying out. It was a very sad moment for me. My marriage was shattered by external negative forces, mental manipulation and I finally divorced and decided to move forward with a new life. It was a very tough time in my life and letting go was not easy, especially with a young child but the music and meditation was my force.
"Sometimes life shows you the darkest moments so you can appreciate the light"
It is when I visited India that everything changed. I discovered mantras. It was a shift. I meditate daily now. Mantra Yoga had saved my life ! Since that day, I haven't looked back.  My life changed, and everything around me just started to make sense again.
Then I started researching, studying and became certified… 
In 2008, I became a certified Kundalini Yoga instructor, and started implementing meditative music in my practice …and studied the science of Mantra Yoga. I started a group in Montreal called the Montreal Kirtan Community where people chant together and attain inner peace. I also enrolled myself into Landmark Education where my conversation with myself and others started transforming.
In 2017, I became a Certified Life Coach,  but right before that, I had hired coaches, and mentors which eventually lead me to become a private life coach myself which I practised and lead for 5 years until I realized Singing was and will always be my First and Strongest Passion.
I finally came home.  OM   
Of course, there were many obstacles & challenges along the way  !!
But I did the work. It was a process. In the end, I realized everything is possible, because where there is a will, there is a way!
And loving YOUrself comes first !   YOU FIRST !
But the question is… how bad do you want it?  ( "IT" – being whatever your missing or trying to solve !)
A New Start and Infinite Joy Now For You !
So my purpose today, is to help as many people as possible who are unfulfilled, stressed, or who have hard time managing anxiety, trying to do too much and suffering from burn-out, and are trying find a BALANCE between life and work …
or perhaps are feeling stuck, unfulfilled, or lost in your life purpose, and need help finding your way.
And you desire living a life of More Abundance, Peace, Balance and Freedom?
SOUNDS LIKE YOU ?
I can help you re-discover the Peace, your Voice and Inner freedom, re-define your life's purpose, re-discover your infinite joy, heal emotions, find the balance, and release that stress!
I'm very passionate about my programs and what I discovered  because I have been through the work myself. And I've probably already experienced what you are going through; from depression, divorce to disease (death of a loved one) so I really get it….
But life does goes on…
And I know now that we all have that blueprint laying in our subconscious minds, and in our divine spirit, but we are not awakened by it.
Let me help you find yours!
Live Happy NOW!
Life is way too short. Do it Now !
Musically, Yours, Lea xo
SaveSave
SaveSave
SaveSave
SaveSave
SaveSave
SaveSave
SaveSave
SaveSave
SaveSave
SaveSave
SaveSave
SaveSave
SaveSave
SaveSa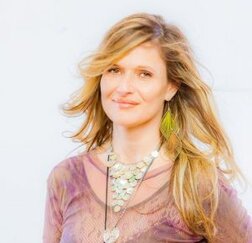 I look forward to seeing you on the inside!
READ my BLOGS :
My Blog >>>>> https://infinitejoynow.ca/meditation-and-mantra-blog/
SaveSave
SaveSave
SaveSave
SaveSave
SaveSave
SaveSave
SaveSave
SaveSaveSaveSave
SaveSave
SaveSave
SaveSave
SaveSave
SaveSave
SaveSave
SaveSave
SaveSave
SaveSave
SaveSave
SaveSave