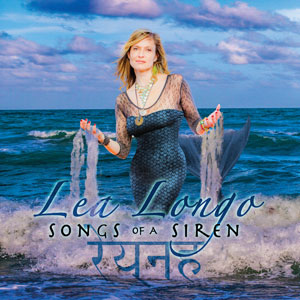 Songs of a Siren (read review)
Lea is breaking new grounds with a sensuous combination of mantra & jazz that is relaxing and entertaining.
Thomas Gramuglia | Hindsight Records
Sur cet album remarquable, la Québécoise Lea Longo présente une musique jazz aux influences de mantra. Il s'agit d'un recueil de chansons d'amour connues dont « Fever », « Here's To Life », « The Very Thought of You » et « Love is All You Need ». Cette dernière est aussi présentée dans une deuxième version à la toute fin, un mix de Ben Leinbach. La voix sensuelle de Lea, les très belles harmonies vocales et les arrangements musicaux intégrant les choeurs et mantras indiens au coeur de la musique créent un mélange envoûtant. Évidemment, il faut un contexte bien particulier pour que la musique se mêle agréablement à l'ambiance, mais la douceur des interprétations vous séduira à tout coup.
Belle Critique sur MusicoMania
Lea Longo creates a seamless musical experience with her silky voice and songwriting talents…that make this album lean closer to the 5 star range in the ratings. Poetic and rich with textured music and pop infusions, the song is a blend of Eastern and Western cultures at their best. Catchy and resonate joy.
NEW AGE REPORTER – Dana Wright
Canadian singer and songwriter Lea Longo is a talented artist with roots in television and major film. Her work can be found on Dawson's Creek, Party of Five and Cheaper by the Dozen among others. She has been performing for most of her life. An international traveler, Longo is fluent in many languages and has embraced world music in her work. "Songs of a Siren" is her most recent release. There are cover songs and original works with a combined flair of world music, yoga chants, jazz and pop.

"Om Radha Krishnaya Namaha" is one of Longo's original works. A steady percussive beat, the song is a svelte vocal experience with pop elements incorporating a seamless encapsulation of yoga chanting turned popular music. Like a hazelnut mousse spread over a chocolate cookie, this song is smooth and delicious and I couldn't stop playing it. The primary focus is on the vocals with light percussion. You almost don't notice what is going on in the background-some ambient sounds and the tinkling of chimes. Beautiful.

"Love Is All You Need" has two versions on this album—the standard version and the Ben Leinbach Mix. Both are heavily infused with mantra jazz and a heavy Indian influence. Poetic and rich with textured music and pop infusions, the song is a blend of Eastern and Western cultures at their best. Catchy and full of light, these two pieces resonate joy.

"Om Parama Prema" is a breathy piece that brings to mind coffeehouse tunes and caramel macchiatos. An infusion of yoga chants with a resounding jazz and pop essence, this track is one you could imagine hearing on the soundtrack of your favorite current Hollywood blockbuster. A steady percussive beat, this song is much like "Om Radha Krishnaya Namaha" in the vocal focus.

Lea Longo has performed all over the world. Bringing mantra style world music together with jazz and pop elements she creates a seamless musical experience with her silky voice and songwriting talents. This album contains three well known jazz standards—"The Very Thought of You," "Fever" and "Here's to Life" but it was the original works that caught my attention. Those are the pieces that make this album lean closer to the 5 star range in the ratings. The original works let the listener hear the artist in her natural environment, and what a lovely sound it is. Don't miss this album.
Dana Wright -New Age Reporter
Le sentiment vibrant de sa voix qui se joint à d'autres dans une ode à la paix, l'amour, la guérison et le renouveau est une expérience spirituelle exquise, un doux massage de l'intérieur et offre la sensation de faire partie de quelque chose de plus grand que soi.
Maite WEB et MASCARA
Elle vous envoûte encore avec son nouvel album Songs of a Siren. Je pense que c'est à voir et pas seulement à entendre!
Francine Grimaldi – Ici Radio Canada
A very well done project with a stellar production. Lea's smooth as silk voice brings life to her songs in a truly beautiful way.
Simon Fauteux – Six Media Marketing
After 17 years of reviewing music, I thought I had heard it all, but after hearing Lea Longo's Songs Of A Siren, I realize there IS something new under the sun. Longo lends her sensuous, sultry vocals to a collection torch songs/standards and originals with a heavy backdrop of smooth grooves and sassy melodies. You may be asking yourself "So, what's so new about that?" Well, she takes ballads such as "Fever" and "The Very Thought Of You," gives them a sexy spin with that voice of hers, but also interjects Kirtan/Sanskrit chanting among the usual lyrics (she is credited on those tracks with "lyric adaptation"). To ease the chants' integration with the music's grooves, sitar (by Radford Crasto) and tabla (by Shawn Mativetsky) were added to the instrumentation, alongside the expected keys, guitar, bass and percussion. Longo's voice is something very special, whether she is chanting or singing lyrics. She is no slouch at composing either. "Love Is All You Need" percolates nicely along featuring Longo's vocals expertly multi-tracked and "Jaya Love" will have you swaying with its playful sensuousness. Each song features a blend of lyrics and chant elements (I believe the English lyrics tend to dominate the balance in most of the songs). Major props should also go to Jesse Jaeo Tolbert, who, in addition to co-producing and engineering the album, also plays keyboards, guitar, bass synth, and percussion. Songs Of A Siren may be the first album with chant on it that you can picture yourself listening to while peering out of the windows of a 30th story penthouse overlooking Central Park West as the Saturday evening sun sets over Manhattan. It's a unique mixture of two disparate musical ideas that works unexpectedly well thanks to Longo's vision and guidance as well as the talents of collaborators.
Bill Binkelman Review in Zone Music Reporter
Listening to Lea's voice is like being called to your favorite place and enjoying the sweetness it delivers.
Gary Goldberg – IN the SPIRIT RADIO
A blend of classic smooth jazz and eastern Indian mantras, all blanketed by Lea's sweet seductive vocal stylings
Dean Olson Strongwriter on the Radio
"Songs Of A Siren" is an ambitious undertaking that could have easily missed the mark if done by a less accomplished and innovative artist than Lea Longo and her talented team of accompanists. Over the course of ten tracks, Lea has managed to create a musical mélange that appeals to both the inner and outer dimensions of the listener. Songs Of A Siren will have your toe tapping and your spirit rising. Read More
Music and Media Focus – Music Review by Michael Diamond
This wonderfully adventurous album breaks new ground left and right. Who would have thought that smooth jazz and sacred mantras would combine so well. Only an artist as talented and authentic as Lea Longo could pull it off!
GuruGanesha
Lea Longo's Songs of a Siren is a very interesting collection of original and cover love songs that mix smooth jazz vocals with Indian chants and mantras – and they actually sound like they belong together! READ FULL REVIEW :
MainlyPiano.com – Kathy Parsons
Je ne connaissais pas du tout Lea Longo, mais cela m'intriguait un peu, j'ai téléphoné a son attaché de presse, pour en savoir plus, elle est québecoise, a travaillé et demeuré en Californie, et est de retour au Québec. Elle a fait plusieurs Cds de musique et de chant, et certains ont même servis dans des séries cultes américaines.
CITE BOOMERS – Par : André Maccabée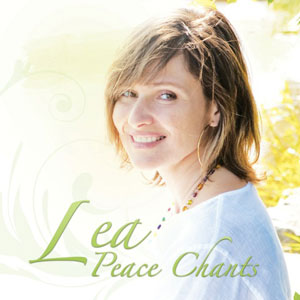 Peace Chants (read review)
Lea is a wonderful and natural teacher who with her kind and calm presence makes everyone comfortable exploring sounds and voice. She connects effortlessly with the students sharing gracefully her deep knowledge of voice work. We are all looking forward to seeing Lea and Rad at Sun&Moon Yoga again and to hear more of their beautiful work.
Marianne Thorborg, (Sun&Moon Yoga Owner)
Lea Longo's Peace Chants is meditative and blissful. Lea's songs embody the Western kirtan movement. There are Sanskrit and Gurmukhi (Kundalini) chants. The opener, "Om Ram Ramaya Swaha," features an Iranian rounded, bowed instrument that Lea refers to as a camanche . The sound is hypnotic. "Om Mani Padme Hum" has an afro-pop feel and is uplifting, while "Om Namah Sivaya" continues to haunt me. Hailing from Montreal, Lea is among Canada's finest. The Chicago satsang (chanting community) is waiting for you, Lea. Come on out and play!

Everything around us can be formulated into a something new. Rewind! Reboot! Refresh! Enjoy music with your heart and soul. Don't forget to add your own creative process–sing along, meditate, or dance. This will make the music your very own.
Buzil -Yoga Chicago
Once again, I am grateful to have been a part of this Kirtan and listening to Peace Chants music. I had to get over my initial self-consciousness but once I did (and this time much quicker), it was wonderful. Feeling the vibrations throughout your body, as a direct result of sound healing, was indescribable. I recommend this to everyone to try at least once.
Derek (Attendee)
Not really knowing what to expect (I'm used to more traditional settings for kirtans), I was pleasantly surprised. No, not surprised actually, rather feeling comfortably welcomed with open arms and heart, providing openness in me as well. All the musicians were top top notch and blended beautifully in the chants, rather than taking over. Lea herself is very generous and obviously a great lover of however you call which makes us all unique and at the same time all the same. To give yourself to such chanting is to find yourself.
Charles Des Chenes-Yoga/kirtan chanter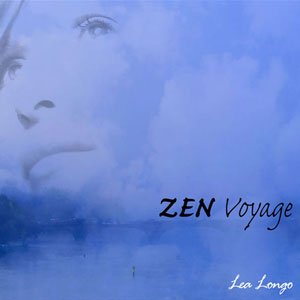 Zen Voyage (read review)
Lea, Many Sincere thanks for the Cd you submitted to us. We have played it, and think that it is well worth having tracks from the CD included into our playlists. The charactor of the music style presented gives this CD a unique feel, with an individual personality presented inside it's contents. Great work, and we sure look forward to hearing from you in the future.
Graham J Barclay – Soundwave FM (Jul 21, 2008)
"This sixty-minute 'voyage' holds true to its title by making for an hour long pampering session for your soul.."
Brian Ball- Women's Radio
I Bow To You Heartfelt, calming and exciting all at the same time? That scarcely describes the new album by Lea Longo called Zen Voyage. The music is a medium of ancient Sanskrit mantras sung sweetly and delivered with exceptional melody. Although my Western ears still have difficulty with the repetitiveness of Eastern music, I was never bored throughout this remarkable album.

Canadian Lea Longo is not only a talented singer-songwriter, but also a dedicated yoga instructor and Mantra Meditation facilitator. Her unique music appears on television and film and she is the recipient of many international music prizes. Lea's voice is soft and gentle, a bit reminiscent of R&B artist Sade. The music, Eastern flavored with a medium tempo, is muted at times allowing the fervor of the human voice to dominate, but in this case, it is not a bad thing. Lea shares the metaphysical spotlight with co-writer "Radical" Rad Crasto, guitarist and producer.

Namaste, from the Hindi phrase, "I bow to you" is a well-known international greeting. Read More…
RJ Lannan – Sounding Board-Zone Music Reporter (Aug 21, 2009)
Lea Longo lance son nouvel album, «Zen Voyage»,L'auteure et interprète Lea Longo lance son nouvel album, "Zen Voyage", cette semaine.Le disque est présenté comme un voyage musical dans un univers zen et spirituel. Inspirée par un voyage en Inde où elle a étudié et pratiqué le chant et grande amateure de musique d'ambiance et de musicothérapie, Lea Longo en est à son deuxième album.

Certaines des pièces de son précédent album "Miserably Happy" se sont retrouvées dans le film "Cheaper by the Dozen", les séries "Dawson's Creek","Party of Five" et "North Shore"
Showbizz.net (Feb 27, 2007)
Léa est une personne magnifique et dévouée. À l'écoute des battements de votre coeur et de votre petite voix intérieure. Elle saura vous écouter et vous guider pour vous apprendre à prendre soin de votre âme et à laisser l'harmonie vous envelopper. A l'aide des mantras, des mudras et de l'énergie de notre terre Mère, elle saura vous enseigner comment la méditation peut rendre votre âme paisible et votre vie Amour….
Namasté
Hello lea longo many thanks for letting me download your very beautiful album. it provides great pleasure to me, listening to it. it also brings back the feelings i had, when i was in india myself. your songs are very nice for calming down and warming up the environment even at the worst weather. if you will do more music in the future, please keep me posted. all the best.
Robert Lochmann – Radio X DJ JazzMadass (Feb 2, 2009)
Ces magnifiques mantras et mélodies aériennes nous ramènent à une essence de vie des plus pures.
Louise Robitaille – Le Lundi (Mar 27, 2007)
Détendez-vous, restez calmes et écoutez Zen Voyage : une musique pour allumer vos sens et apaiser votre esprit.
Louis Costa- Fugues.com (Apr 24, 2007)
Desde Canadá nos llega el nuevo trabajo de Lea Longo, una mujer con una dulce voz que nos sumerge en ese estado de bienestar en el que a todos nos gustaría estar. "Zen Voyage" es un viaje musical en el universo de la cultura zen, aquí nos encontramos con diez magníficos mantras basados en textos sanscritos, textos sagrados que sirven para sumergirnos en un estado de relajación y de bienestar con nosotros mismos. La propia compositora nos dice que "Zen Voyage" es un trabajo que le permite revivir esa paz, ese bienestar interior en cualquier lugar, en cualquier momento…
No lo dudemos y dejemonos llevar por este "Viaje Zen" hacia nuestro interior para lograr ese estado de ánimo que no siempre podemos conseguir pero que si nos gustaría mantener, trabajos como el de Lea Longo son el camino más indicado para poder lograrlo.
Ultima Fronteira Radio (Jul 13, 2007)
"Zen Voyage" is a a very fine and pleasant album and I immediately started playing it in my radio show of folk, roots & world music here at Radio Voce Spazio, as you can see from the alleged playlist. Lea has a very soulful voice and surely has dones a really fine work as the arrangements are particularly subtle, even when there is some intense use of electronics, so that the music can always spread a quiet sense of peace and serenity. More songs from "Zen Voyage" will surely follow on air in the next weeks of course. In the meantime let me please thank you once again for your kind attention and wish you all the best.
Massimo Ferro – Radio Voce Spazio (Jul 27, 2007)
I needed this CD for so long ! It brought me energy and concentration. This album is a MUST.
Sonia Benezra – Carte Blanche 98.5FM (Apr 7, 2007)
Franchement efficace pour trouver sommeil. Zen Voyage est un agréable accompagnement sonore aux scéances de relaxation ou de yoga.
Sylvie St-Jacques – LA Presse (Mar 27, 2007)
Allergique aux musiques new-age à la Enya – la "transposition musicale du coma", écrivait jadis mon collègue Jean-Christophe Laurence -, j'envisageais avec scepticisme l'écoute de ce CD de Lea Longo intitulé Zen voyage. Surtout qu'à l'endos, la pochette promet que "ces mantras, formules sacrées chantées en textes sanskrit, aideront à trouver en vous une énergie positive et spirituelle…" Manquerait plus que l'encens au patchouli, me disais-je. Eh bien surprise: ce n'est pas si ringard que cela et, surtout, c'est franchement efficace pour trouver le sommeil. Si on le réserve pour ses séances de relaxation ou de yoga maison, Zen voyage peut être un agréable accompagnement sonore.
La Presse et Cahier Sante, Montreal (Feb 27, 2007)
I felt immediately recharged after listening to the first three minutes of Lea Longo's ZEN Voyage; what came next was closer to an out-of-body experience!
Brian Ball, Music Editor / Director of Music & Talent
Womens Radio Show (Nov 28, 2008)
I loved the selection of material.
Henry Brun – KRTU (Jul 21, 2007)
Je me suis littéralement senti transporté lors de l'écoute de Zen Voyage. Une musique qui m'a aidé à me concentrer, à stimuler ma créativité.
Piero Facchin – CH GLOBAL (Mar 27, 2007)
This is a CD of 10 sacred mantras, set in softly rhythmic arrangements that sway gently to the lovely voice of Lea Longo. She provides a description of what each mantra means in both English and French. This is a wonderful CD for anyone who enjoys chant but is looking for a new sound. Very nicely arranged and performed.
Anne Williams – New Age Retailer (Jan 2, 2008)
I've used your cd in many yoga classes and you get lots of great comments. I really think you've done an amazing job- your music is pure good vibes!
David Bryson – Evolve Fest Organizer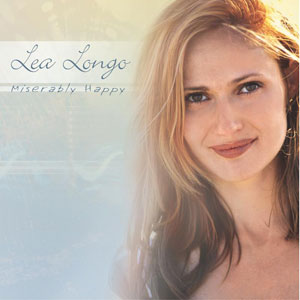 Miserably Happy (read review)
A fresh sound that has instantly memorable hooks with verses that build to big choruses, heartfelt, captivating and alive. Longo is a consummate songwriter with an evocative voice-truly remarkable.
Mitch Joel – THE Hour
I heard a lot of songs that day at the L*A*M*P event, Lea's was by far the best.
Michael C Ross, sound engineer (Vanessa Carlton)
Up-bright with hooks from start to end.
RAY SCOTT Musical Director – MIX 96 Montreal
Ugly is rocking up the ordinarily bland Mix 96 here after this local sensation won Montreal's Mix 96 songwriting contest. To add more fuel to Lea's crisp mix of rock, pop and southern hints is her recent winning of the National Songwriting Contest that took place last month in Toronto during Canadian Music Week. On top of that, this local songstress and chanteuse is now pushing her latest disc, Confessions. It's a fresh sound that has instantly memorable hooks with verses that build to big choruses, making it no surprise that her music has already seeped south, appearing on TV's Dawson's Creek and, more recently, in Steve Martin's last flick Cheaper by the Dozen. Once again, Montreal produces a great talent with little fanfare….
Mitch Joel
SONG "UGLY " WINS NATIONAL SONGWRITING CONTEST