Private Meditation and Mindfulness Mindset Emotional Life Coaching
From Stress to Success
"Every life is comprised of light and shadow, moments of joy and suffering"
Do you experience anxiety, emotional stress, or depression that holds you back from living your ideal Best LIFE?
Are you looking to get Un-Stuck, or have recently suffered from a loss, separation, or emotional trauma ?
Feel like something is always weighing you down but you can't pinpoint it?
Are you Feeling Lost, and/or more emotional than usual?  
Do you Self -Sabotage with negative self-talk ? 
Would you like to learn how to meditate and get clear ?
Emotional challenges show up in your life as opportunities to reclaim those lost and disowned parts of your essential self. But the very emotions required to do this can seem overpowering.
Imagine the power in discovering that what you perceive to be your biggest flaw, as the thing you have been hiding and beating yourself up for, is in fact, your greatest healing ally.
If you knew how to "turn it around" what would your Life look like then?
READ TESTIMONIALS BELOW 
Private Meditation & Life Coaching Sessions with Lea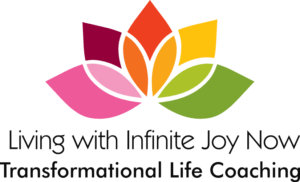 Lea is available for individual private sessions and group coaching offering intuitive, personal transformational coaching, effective breathing, and meditation techniques to awaken your life's purpose, reduce anxiety, heal your emotional stress, de-stress, improve performance and creativity, improve clarity to focus on your immediate goals, and unleash the voice within, to help you into your journey of inner peace, start loving the life you are meant to live by BEING the BEST version of YOU !
Let's make a change together so you can regain back control of YOU!
Please Contact Lea to set up a FREE CONSULTATION
I tried my very first meditation session. To be honest I wasn't convinced it would work cause I'm too wired and tense and have been for like..25 years! BUT…all I can say is WOW. I haven't felt that calm in years…literally. I'm trying to make positive changes in my life and this was my first step out of my comfort zone. I have to admit the effects of it are still with me right now. Thank you Lea

Loraine Digby
I needed this Zen Voyage CD for so long! It brought me energy and concentration. This album is a MUST!

Sonia Benezra
I came from a dark place and ever since I started working with Lea for over 2 months with the meditations and mantras, it's like this bright light started shining over my life. At the beginning I had to overlook many obstacles, anxiety and personal issues but I came through this. It's a blessing to have encountered Lea and working with her, because it changed my life.

Emma
Benefits
Attain Inner Peace and Get Clear and Back in Control
Release emotional stress, anxiety, and calm the mental chatter
Improve communication with self (no more negative self talk) and improve with others
Create the abundance you desire in your life
Learn how to relax and focus better and perform better
Gain more energy and better sleep
Starting LOVING YOUR LIFE AGAIN!
The benefits of meditation go far beyond just relaxation.
Get to the core of the problem &
Create a new improved story and Life Goal !
Focus on what Matters Most !
Group and Private Coaching Program
Invest in your Well Being with
Mind-Set – Meditation – Stress Management Coaching includes:
12-24 week life coaching and mindfulness program that is focused REDUCING STRESS, GAINING CLARITY AND FOCUS AND GETTING RESULTS !
Group Coaching or Personalized one-on-one private online session classes that will help alleviate such issues as stress, anxiety, depression, lack of clarity, abandonment, loss of loved one, self-esteem, love relationships, goals, re-discovering passion, self -care, and lack of effective communication in relationships
Effective meditation, affirmations and exercices relevant to the goal and desire
Support for achieving your goals and weekly sessions
Start Hitting Your Goals Today  !
(without the Stress )
"Been feeling like this for over 15 years and I knew I had to do this, it's awesome" 
What They are Saying …
it was quite beautiful, we are lucky to have this in Montreal. Thanks Lea, Rad and Dan and Marc for organizing

J'ai eu le privilège de te rencontrer!!!! Tu as réussi à me faire voyager en dedans de moi ,merci pour la douceur que tu dégages être à tes côtés et se faire bercer par ta voix angélique est cadeau précieux. – Doudja Mekamcha

"Lea has a haunting, hypnotic, compelling voice, that will draw you into a musical meditation and not let you out again!"

Lea and her musician Rad is a rare duo in Montreal. We are lucky to have such beautiful talents! Great Meditative experience

Thank you for the wonderful and blissful experience of chanting mantras with you yesterday in our private group! You are simply amazing, soft and filled with love and compassion. I really appreciated the experience and still floatting with the flow of this beautiful energy! Namaste

Thank you Lea for helping me one on one..
The meditation has been helping me so much.
I am learning how to remain calm, breathe and LIVE in the moment.
Thanking for reaching out and checking on how I am doing! 🙂

This has been the most powerful experience I had in years…

Beautiful experience! I'm grateful to take part in Lea's kirtans…. thank you to her, Rad, Joseph and all who were there. I have the cds and enjoy doing kirtan singing anywhere, especially in the car!

Perhaps their was Buddha-dust in the air, but from my perspective the artists came alive, and it was surely the best of the best, which was truly awesome if you consider the bar was already set quite high. Those that attended the famous Frampton Comes Alive show from the mid 70's concert, they knew they had witnesses something very very special. I now think I know how those people felt.

The more I participate in meditation & yoga chanting, the more I feel the benefits.

This was an amazing experience that everyone should try and pursue. Once again a big thanks to Lea and Rad for guiding the session, and thank you to all who came to set a record high attendance at the studio!

My first Meditative Kirtan experience, and I just discovered an easier way of drowning the mind into meditation.

Thank you Lea for introducing us to Meditation yoga chanting

I had a wonderful experience and enjoyed the peace & contentment I felt during and after.

I loved the evening of chanting. Lea has a beautiful voice. It i was my first experience but definately not my last. I will now meditate on my own as I was so inspired.

L'expérience était formidable! Énergetique et reposant en même temps

Not really knowing what to expect (I'm used to more traditional settings for kirtans), I was pleasantly surprised. No, not surprised actually, rather feeling comfortably welcomed with open arms and heart, providing openness in me as well. All the musicians were top top notch and blended beautifully in the chants, rather than taking over. Lea herself is very generous and obviously a great lover of however you call which makes us all unique and at the same time all the same. To give yourself to such chanting is to find yourself.

Another GREAT experience. It keeps on getting better and better. The voices, the vibes, the energy and the great feeling of being one with all and everybody! The amazing freedom to just BE. Namaste to Lea and her beautiful voice..

Meeting Lea for the first time was enchanting. Such a beautiful vibrating energy and such a powerful voice. I personnaly can't hold a note, but last night, I couldn't help but sing and I sang with my hearth and I loved it!… I loved being part of the group, singing the mantras together, one voice, one heart. Namaste!

Une soirée mémorable avec Léa Longo hier…. WOW WOW WOW! Une découverte qui changera assurément ma vie et celle des femmes qui étaient présentes.
Je me suis empressée de télépharger les CD achetés hier dans mon cellulaire afin d'écouter ces mentras et cette musique de l'âme en boucle et même avec ma balayeuse magique!!! Je suis toujours habitée des vibrations d'hier…. Une soirée extraordinaire!

WoW! "J'ai vécu une superbe expérience dans un atelier de mantra avec Lea.

Elle m'a faite prendre conscience du pouvoir de ceux-ci sur ma vie" – Nancy Ramaglia

Léa est une personne magnifique et dévouée. À l'écoute des battements de votre coeur et de votre petite voix intérieure. Elle saura vous écouter et vous guider pour vous apprendre à prendre soin de votre âme et à laisser l'harmonie vous envelopper. A l'aide des mantras, des mudras et de l'énergie de notre terre Mère, elle saura vous enseigner comment la méditation peut rendre votre âme paisible et votre vie Amour….
Namasté