Private Meditation and Mindfulness Transformational Emotional Life Coaching Sessions
"Every life is comprised of light and shadow, moments of joy and suffering"
Do you experience anxiety, emotional stress, or depression that holds you back from living your ideal Best LIFE?
Are you looking to get Un-Stuck, or have recently suffered from a loss, separation, or emotional trauma ?
Feel like something is always weighing you down but you can't pinpoint it?
Are you Feeling Lost, and/or more emotional than usual?  
Do you Self -Sabotage with negative self-talk ?  Would you like to learn how to meditate and get clear ?
Emotional challenges show up in your life as opportunities to reclaim those lost and disowned parts of your essential self. But the very emotions required to do this can seem overpowering.
Imagine the power in discovering that what you perceive to be your biggest flaw, as the thing you have been hiding and beating yourself up for, is in fact, your greatest healing ally.  If you knew how to "turn it around" what would your Life look like then?
Private Meditation & Life Coaching Sessions with Lea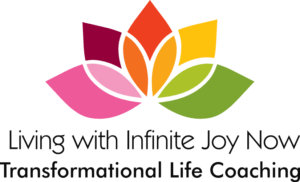 Lea is available for individual private sessions offering intuitive, personal transformational life coaching and effective meditation techniques to awaken your life's purpose, heal your emotional stress, de-stress, improve creativity and clarity. focus on your immediate goals, and unleash the voice within, to help you into your journey of inner peace and personal transformation to BEING the BEST version of YOU !  Let's make a change together !
Please Contact Lea to set up a FREE CONSULTATION
Benefits
Attain Inner Peace in every life situation
Release emotional stress, anxiety, and calm the mental chatter
Improve communication with self (no more negative self talk) and improve with others
Create the abundance you desire in your life
learn how to relax and focus better and perform better
Gain more energy and better sleep
Ignite your true purpose and Boost Happiness
Balance your emotions & awaken your creativity and much more !
*Your Peace of Mind is your greatest asset !
Invest in your well-being & LIVE A LIFE OF JOY !
Personal Client Testimonial
The benefits of meditation with private transformational coaching go far beyond just relaxation.
We get to the core of the problem and create a new improved story and Life Goal !
INFINITE JOY NOW Program
Transformational Personal Life Coaching includes:
Private & Personalized 4 to 12 week life coaching and mindfulness program that is focused on personal transformation in one of the areas of your life (personal or relationships)
Personalized one-on-one private sessions and/or online classes that will help alleviate such issues as stress, anxiety, depression, lack of clarity, abandonment, loss of loved one, self-esteem, love relationships, goals, re-discovering passion, self -care, and lack of effective communication in relationships
Effective meditation, affirmations and exercices relevant to the goal and desire
Support for achieving your goals and weekly sessions
The Program is:
a 4 or 12 week program by Phone, online or in- Person sessions with Lea in Laval
The coaching sessions can be scheduled weekly in Montreal, Laval or online to ensure a success to your goal!
Book a FREE CONSULTATION Clearing session with Me !