Mantra Yoga Meditation Sound Workshop
Come discover the healing tools inside of you, work up close and personal with me,
De-Stress from your daily mental chatter and Manifest your Best life.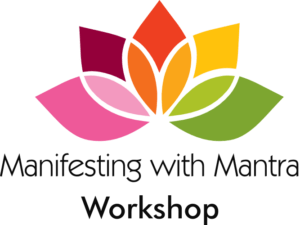 2-3 hour Workshop with Lea Longo
About the Meditation Mantra Yoga Workshop:
In the Mantra Yoga & Voice Workshop , we will work with the both the body and the voice with a focus on mantras, the primordial sound ( OM ) chakra meditation with life coaching insights for creating manifestations.
This workshop is aimed at releasing vocal and physical tensions, de-stress the mind, & explore your sound (voice) in the light of ancient sacred texts for improved health, happiness, and vitality.  (no musical experience required)
We will also cover the following :  
Sound Mantra, how vibration works in the body, your resonance, and how to heal with kundalini shakti
Breathing and Voice Projection
Chanting Mantras Meditation
What is a Mantra & Healing Benefits with Mantras 
Body work with Kundalini Yoga
Manifesting with the Mantras 
Many Life Coaching Benefits:
Help you create a better vision for your life
Identify your values, strengths and goals of your personal, family, social and professional life
Helps you to overcome your negative self-talk
Thrive in times of transition
Help you to Manage stress more efficiently
OTHER IMPORTANT DETAILS :
Day workshop meditation or evening workshop  
Including music mantra meditation session following 
Q & A afterwards
WHAT YOU WILL FEEL :
inner peace
increased focus and awareness
connection to your voice and body
happiness and joy !
relaxed mind and body
higher state of consciousness
Clarity 
*This workshop is for those individuals what would like to explore mantras, the voice ( how to project & use it effectively) , learn how to meditate and feel inner peace at a much deeper level . You will learn about the healing properties of music mantras and how to use them to manifest in your everyday life. This workshop will give you the tools that you can use daily, to achieve a specific result in your life.  
If you would like to attend this workshop or book this workshop in your studio or venue,
please fill out the form below
SaveSave
SaveSave
SaveSave
SaveSave
SaveSave
SaveSave