Online Meditation Sound Workshop
Join Lea LIVE from the comfort of wherever you are…
and come discover the healing tools inside of you and get happy by working up close and personal with me,
Release Anxiety & De-Stress, Let go of the Past & Clear the mental chatter to Manifest your Best life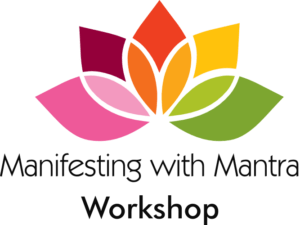 A 12 month experience
The  Year-Long Workshop Program with Lea Longo

Using your voice, mantras and meditation to feel zen & transform your life !
About the Meditation Mantra Online Workshop Program:
In this Mantra Yoga & Voice Workshop Program , we will work with the mind and the voice with a focus on mantras, the primordial sound ( OM ) chakra meditation with life coaching insights for creating manifestations, access your inner peace and total self-confidence in your life transitions.
This workshop and program is aimed at releasing mental, vocal and physical tensions, calm the mind, release the anxiety and stress, explore your sound (voice) in the light of ancient sacred texts for improved health, self – confidence, inner peace, empowerment, happiness, and vitality.  
Discover the healing voice of your inner being in this transformative – online- interactive course workshop program
Benefits:
De-stress and reduce anxiety
Heal Emotions
Letting Go of the Past Stories
Help you create a better vision for your life
Identify your values, strengths and goals of your personal, family, social and professional life
Helps you to overcome your negative self-talk
Thrive in times of transition
Help you to Manage stress more efficiently
Course Contents : 
Mastering your Mind-set- Clearing the Busy Mind
Sound and how vibration works in the body, and how to heal with kundalini shakti
Breathing exercises and Voice Projection – Get My secret tools !
Mantra Meditation Exercises
Healing a Blocked Emotion to Move Forward
What is a Mantra & The Healing Benefits with Mantras 
The Breath of Fire – SET IT ON FIRE Kundalini !
Manifesting with the Mantras "the Magic of Mantra" explained
Learning your "Why's" and how to integrate them with mantras
and much much more ! …. IT's a COMMUNITY FEELING 🙂 
A 12 month workshop –  DROP IN's WELCOME
Online workshop/Session every Month – 12 Months – LIVE from LONGO LOUNGE LIVE

What they are saying about this workshop
TESTIMONIALS
The more I participate in meditation & yoga chanting, the more I feel the benefits.

This was an amazing experience that everyone should try and pursue. Once again a big thanks to Lea and Rad for guiding the session, and thank you to all who came to set a record high attendance at the studio!

Not really knowing what to expect (I'm used to more traditional settings for kirtans), I was pleasantly surprised. No, not surprised actually, rather feeling comfortably welcomed with open arms and heart, providing openness in me as well. All the musicians were top top notch and blended beautifully in the chants, rather than taking over. Lea herself is very generous and obviously a great lover of however you call which makes us all unique and at the same time all the same. To give yourself to such chanting is to find yourself.

Merci à toi Lea pour ce magnifique privilège que tu nous as offert, aux participantes de mes ateliers et Être transportées par ton enseignement, ta douce voix et ces mantras puissants ont certainement transformé le cœur et l'ame de plusieurs d'entre nous.

Je me souhaite de revivre une telle expérience à tes côtés. Je t'envoie une tonne de gratitude !

– Sonia Tremblay

WoW! "J'ai vécu une superbe expérience dans un atelier de mantra avec Lea.

Elle m'a faite prendre conscience du pouvoir de ceux-ci sur ma vie" – Nancy Ramaglia

"Lea has a haunting, hypnotic, compelling voice, that will draw you into a musical meditation and not let you out again!"

Another GREAT experience. It keeps on getting better and better. The voices, the vibes, the energy and the great feeling of being one with all and everybody! The amazing freedom to just BE. Namaste to Lea and her beautiful voice..

This has been the most powerful experience I had in years…

Thank you Lea for helping me one on one..
The meditation has been helping me so much.
I am learning how to remain calm, breathe and LIVE in the moment.
Thanking for reaching out and checking on how I am doing! 🙂

My first Meditative Kirtan experience, and I just discovered an easier way of drowning the mind into meditation.

Thank you Lea for introducing us to Meditation yoga chanting

L'expérience était formidable! Énergetique et reposant en même temps

it was quite beautiful, we are lucky to have this in Montreal. Thanks Lea, Rad and Dan and Marc for organizing

Léa est une personne magnifique et dévouée. À l'écoute des battements de votre coeur et de votre petite voix intérieure. Elle saura vous écouter et vous guider pour vous apprendre à prendre soin de votre âme et à laisser l'harmonie vous envelopper. A l'aide des mantras, des mudras et de l'énergie de notre terre Mère, elle saura vous enseigner comment la méditation peut rendre votre âme paisible et votre vie Amour….
Namasté

Lea and her musician Rad is a rare duo in Montreal. We are lucky to have such beautiful talents! Great Meditative experience

I had a wonderful experience and enjoyed the peace & contentment I felt during and after.

Beautiful experience! I'm grateful to take part in Lea's kirtans…. thank you to her, Rad, Joseph and all who were there. I have the cds and enjoy doing kirtan singing anywhere, especially in the car!

Une soirée mémorable avec Léa Longo hier…. WOW WOW WOW! Une découverte qui changera assurément ma vie et celle des femmes qui étaient présentes.
Je me suis empressée de télépharger les CD achetés hier dans mon cellulaire afin d'écouter ces mentras et cette musique de l'âme en boucle et même avec ma balayeuse magique!!! Je suis toujours habitée des vibrations d'hier…. Une soirée extraordinaire!

Thank you for the wonderful and blissful experience of chanting mantras with you yesterday in our private group! You are simply amazing, soft and filled with love and compassion. I really appreciated the experience and still floatting with the flow of this beautiful energy! Namaste

Perhaps their was Buddha-dust in the air, but from my perspective the artists came alive, and it was surely the best of the best, which was truly awesome if you consider the bar was already set quite high. Those that attended the famous Frampton Comes Alive show from the mid 70's concert, they knew they had witnesses something very very special. I now think I know how those people felt.

Lea's voice & presence are invaluable in creating and holding a loving space. I feel comfortable and invited to project my own vocalizations with compassion, and total absense of judgement.

Meeting Lea for the first time was enchanting. Such a beautiful vibrating energy and such a powerful voice. I personnaly can't hold a note, but last night, I couldn't help but sing and I sang with my hearth and I loved it!… I loved being part of the group, singing the mantras together, one voice, one heart. Namaste!
OTHER IMPORTANT DETAILS :
meditation mantras included in the workshop  
Q & A afterwards 
Weekly Live Sessions
WHAT YOU WILL FEEL :
inner peace and inner strength
increased focus and awareness
connection to your voice and body
More happiness and energy 
relaxed mind and body
higher state of consciousness
Clarity and focus
Boost in Self-confidence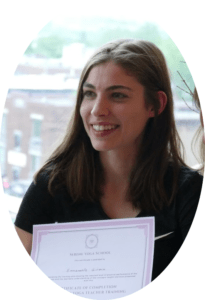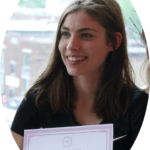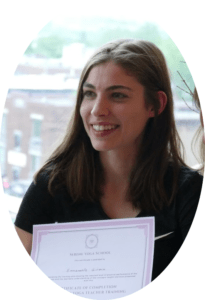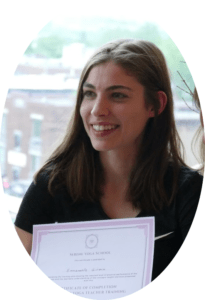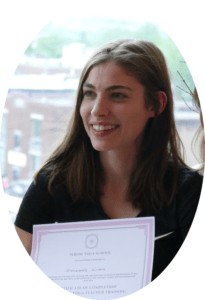 34119482_2116358408576201_6946972424319533056_n.png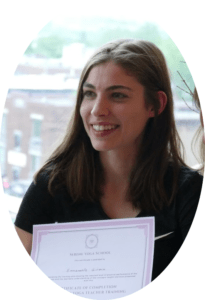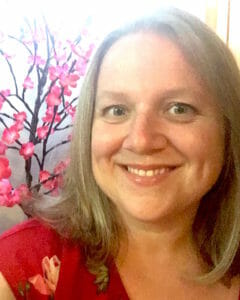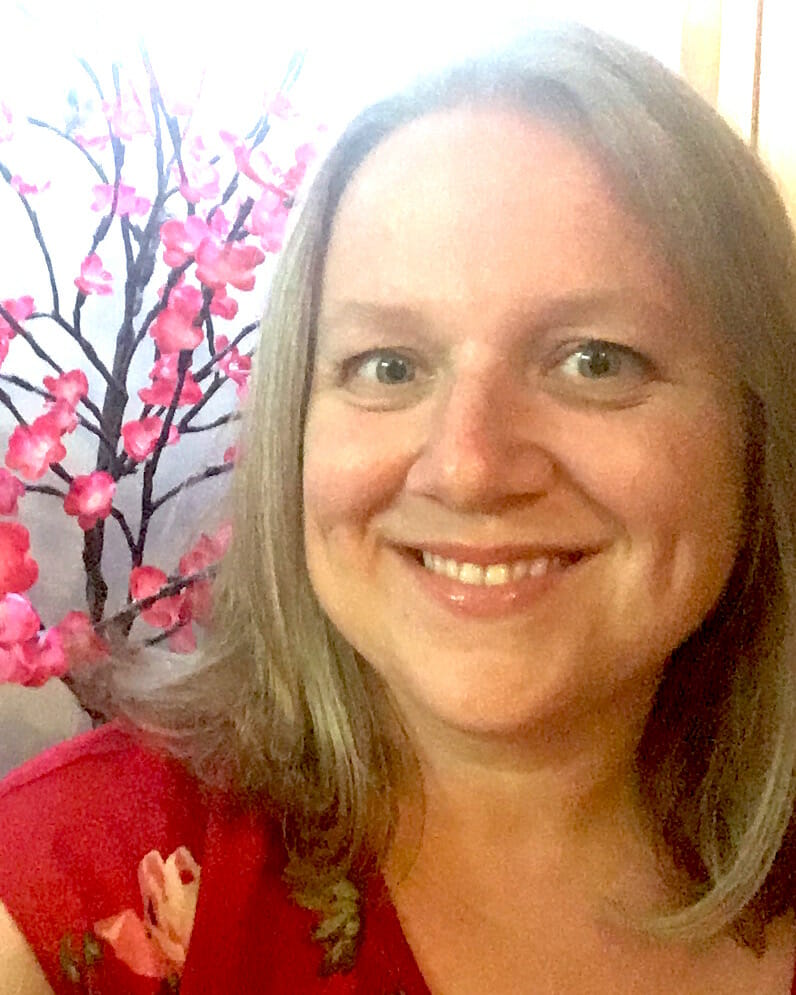 SaveSave
SaveSave
SaveSave
SaveSave
SaveSave
SaveSave
About Lea Longo – Your Workshop Leader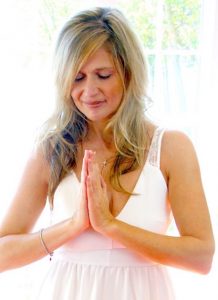 Lea is a Certified Kundalini Meditation Yoga instructor, Certified Life Coach and has a Bachelor of Fine Arts with a specialty in music. Leading group meditation sessions for over 10 years and is the Founder of a Festival around Music Chants, Wellness, & Yoga.
An award winning musician, Lea leads & coaches people into a state of higher consciousness, by calming the mental chatter, attain inner peace and heal emotions through transformational coaching, music, meditation mindfulness and mantras. Recognized for her musical works & Nominated for  "Best VOCAL of the Year" from ZONE MUSIC Reporter. Her voice has been described as "spiritually rewarding" and has been featured in many Hollywood and TV shows and Lea is also a TOP Featured Teacher in one of Today's Best Meditation Apps, Insight Timer.
WHO THIS IS FOR : 
*This workshop is for those what would like to explore mantras, the voice ( how to project & use it effectively), learn how to meditate, and those who are also in transition in their life, dealing with break-up or loss, a change in career, and need to feel inner peace at a much deeper level.
De-stress and release anxiety from that life transition, loss, and heal emotions through the breath, meditation, coaching, mindset training, and the voice.
You will learn about the healing properties of music mantras and how to use them to manifest in your everyday life. This workshop will give you the tools that you can use daily, to achieve a specific result in your life.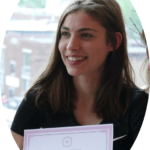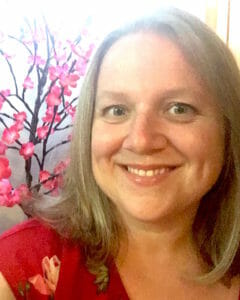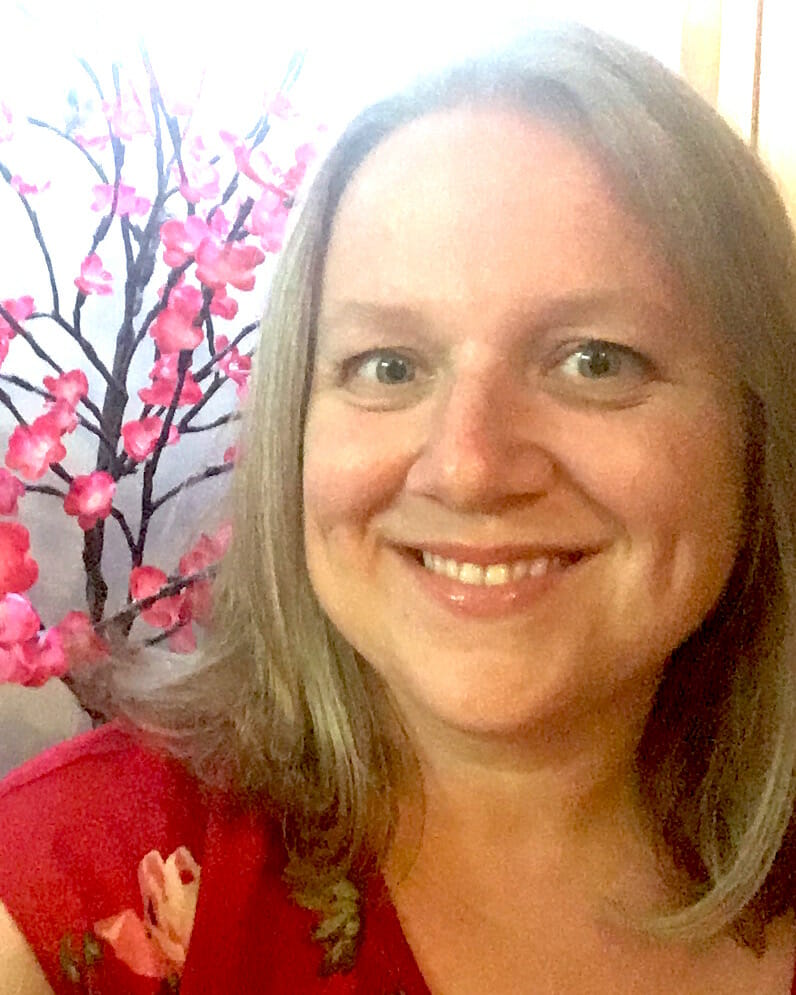 More Testimonials from Personal Clients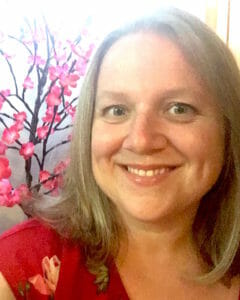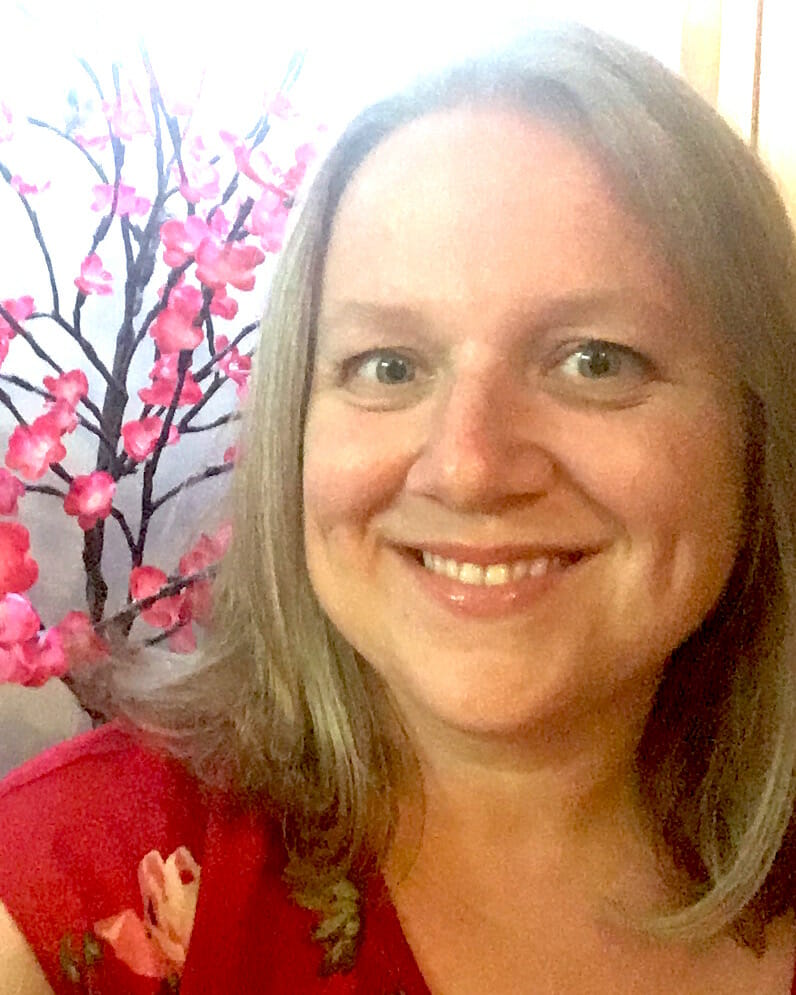 "Lea is a magical person. Thanks to her, I was able to awaken a part of myself that had been neglected for a long time. Through her active listening, intuitive approach and choice of mantras, she helped me realize that old stories can be replaced by new stories, full of potential and creativity.
I would recommend Lea as a life coach to anyone in need of guidance and direction.
I am so proud to be one of her clients and fans!" – Cindy G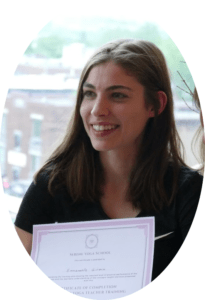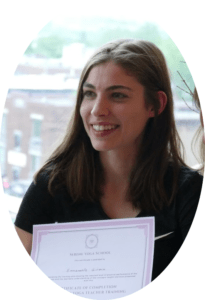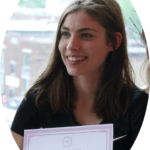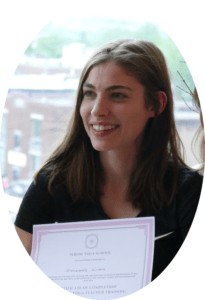 "I am Emmanuelle. I've have been Lea's student for over a year now, taking private lessons with her nearly every week. There are too many words for me to explain my feeling of gratitude for having Lea as a life coach.
The teacher shows up when the student is ready. That couldn't be more true in my case.
One of the most determining event of my life was my first meeting with Lea, which lead to me entrusting her with the sensitive and complex depth of my inner self.  She taught me breath work, Naad Yoga or chanting mantras, Meditation, Kundalini Yoga and numerous other ways to instantly stop my anxiety (or anger, fear and any overwhelming emotions) and bring my mind to a perfect state of balance, basically on command.
Then the magic happened. It's like I woke up from a long slumber. I got out of the loop that I was living for the last 10 years. The beauty is that now I get to wake up every day and I get to chose which dream to experience. I am manifesting my dreams instead of chasing them"  – Emma
If you would like to attend this workshop program Fill out the form below or register above  !
Or call 514 917 5322 – Exclusive and for a limited number of persons, so Act now to Reserve your spot !
please fill out the form below