In times of uncertainty and transition, there is a often an accompanying feeling of doubt coupled with confusion, anxiety and mental strain,

and I'll bet that would make anyone feel stressed, especially in the recent months that we have been experiencing.
This sort of thinking ALONE can take up all your TIME and Vital Precious Energy ! 

Even the ever so Wise, Confident, and Enlightened you,  yes,  you…

You will nonetheless find yourself at times,

-uncertain about what actions to take, 
-uncertain about your life,
-uncertain about your futur plans,
-uncertain about your place or purpose in this life,
-uncertain and lost….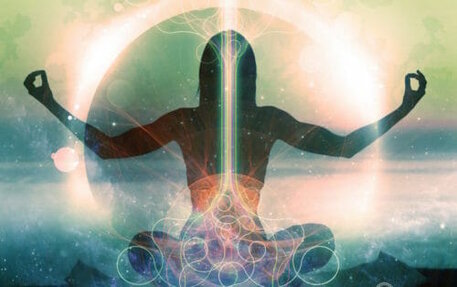 Especially in these such times, we tend to think of ourselves as confused or even a bit depressed too.. 

And consequently, we may feel fearful, "unsupported" in the larger sense, or even powerless.

But Uncertainty is necessary for Growth.  Inner Growth. Look at these times as a time to heal…
Yes, even in these times, because it forces us to go within, and re-organize our inner world, thoughts and value what is REALLY important.
Have you been feeling forced to go within and re-evaluate your purpose?
I know I have, and at times the thoughts are quite uncomforting…
The BIG Dis-Connect… or is it a time for Connection?
Have we become more dis-Connected or Connected ? I question that everyday.
To feel more grounded, and get more Connected, you know you need to face new levels of your personal and professional life.  Go Deeper within..

But it is not always easy to do it alone, 
 and feel totally confident about it… What are you presently struggling with?
We all need someone or something to help us get through it…I get that.
After dealing with my own trials and tribulations of life,
from healing from my own migraines, healing and dealing with divorce, postpartum depression to witnessing a parent die from disease,
and this (past?) pandemic…it's tough ! I get it !
That's why I created my Online Meditation and Mantra and Mind-Set Training Program…

Infinite Joy Now- 12 steps to Transforming Your Life
This program is a zen journey to transform these doubts and clear, tame your thoughts and uncertainly with meditation and mantras and mind-set training.
Now I know you are probably thinking.. "why is this different than the others?..."
Again .. this is the UNCERTAINTY belief that is kicking in…
so, I will let the testimonials below from my personal private clients speak for itself…
Clients Testimonials
      Since the very beginning of last year, I started experiencing major headaches (migraines) among other symptoms which forced me to go numerous times to ER to find out that they could not do anything for me.
     Desperately looking for alternative medicine, I found Lea Longo, whom later I contacted to discuss my needs. Lea agreed to help me through meditations which was something new to me.
            Well a few weeks later going through one and one, doing meditations twice a day and with some private coaching, my health has improved and now it's been more than a year and my migraines are history.
My gratitude to you Lea….Daniel Polonia
By far an outstanding coach that combines relaxation, spiritual strength with very concrete action plans. Nothing is left to randomness or luck. With Lea, once you have clearly set you goal, with her help and probes, be ready to achieve it.
Merci Lea!! 🙂
"Lea is a magical person. Thanks to my sessions with her, I was able to awaken a part of myself that had been neglected for a long time.
Through her active listening, intuitive approach and choice of mantras she helped me realize that old stories can be replaced by new stories, full of potential and creativity.
I would recommend Lea as a life coach to anyone in need of guidance and direction.
I am so proud to be one of her clients and fans!"  – Cindy G
What my online meditation and mindfulness program can do for you
Help RELEASE ANXIETY
UNLEASH your STRESS
Feel Peace by Calming your mind and Clear your thoughts
Deep Relaxation through meditation and meditative music
GET HAPPY & Joyful while Achieving a Meditative state
Feeling Freedom & Enjoying the Present Moment
Help Letting GO of old emotions, painful wounds
Recognize your "Story and Patterns" so you can change them for a better Reality
..And a lot more!
Check out the details below and
Act Now for your Discount and Receive Bonuses!
Get your 50% discount ( Limited TIME Offer )

Feel free to email me below for any questions
Namaste,
Lea Longo
About Your Coach Lea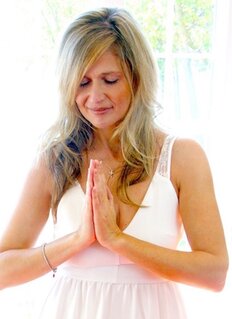 Lea is an expert in the field of meditation music, mantras, vocal chanting and breath-work, mindset coaching and mindfulness meditation. Her voice has appeared in many Hollywood Tv shows & movies and has been described as "Spiritually Rewarding". Received many awards and Nominations as "Vocal of the Year" from her musical works. Lea is a certified Life Coach, Kundalini Meditation instructor and leads online sessions, private meditation, corporate wellness sessions and group sessions with live music.  Need to know more  ? Click >>>Read my Bio :