From Hollywood Songs to India Chants
From Hollywood Songs to India Chants
I was living in a rented room on Burbank Boulevard sixteen years ago and pursuing a pop music career amongst the millions who move to Hollywood with a common goal: to find themselves. I would have never imagined the road my life would lead.  With a pop and jazz background, I had dreams of becoming a pop diva. I would attend all the parties, network like crazy, make music connections and just be everywhere I could be to meet relevant "industry" people.  And I would sing and perform Live in the clubs that would let me.  I even sang at the infamous "Viper Room" and "The MINT".
But although my time in Hollywood was quite satisfactory and fairly successful, from having many of my pop songs placed in movies and featured in TV shows like DAWSON'S CREEK, PARTY OF FIVE, CHEAPER BY THE DOZEN, to winning a National Songwriting Competition, with a song called "UGLY" and taking home a chunk of change, to getting a National Distribution deal with Universal Music, there was still something lacking.
Who am I ?      
I was a wife, a mom to be, and I had everything a woman would want and desire…. everything.  But yet, I felt empty inside. I had lost my voice. I was miserable. It was when I visited India on a Yoga retreat that I reconnected with the essence of inner peace. I discovered the yoga of sound through mantras, ancient sacred texts. At first, I thought all the people in my group were on some drug, they were much too zen and peaceful. But they chanted mantras.
When we chant mantras, we chant the "names" of deities (Gods and Goddess) in a repetitious form we call "Kirtan".  In this practice of Kirtan, we raise our vibrations by these chants. We calm our minds, our inner "stories" disappear, and our hearts open. The mantra becomes you and you become the mantra. It becomes a meditation.
It was at that moment when I chanted the mantra, OM TARE TUTTARE TURE SWAHA,  (a healing mantra) that I became deeply connected with my divine state.
I felt God. I was God.
Upon returning to Montreal, I could not find any yoga of sound classes or kirtan anywhere, so I started leading my own with my musicians. Starting small with just a few people, we now welcome over 30 people monthly at our Monthly group sessions (Kirtans), I now call the ZEN EXPERIENCE.  From those monthly gatherings, I started working towards my vision to build a greater community of Yoga music and chanting and founded a community organization called Montreal Kirtan. We have over 700 people in the group today.
For 5 years and counting , I produce the
Montreal Chant Festival
and I am excited to see where kirtan and chanting will be in 5 years from now .
RETURN to India a decade later
By co-incidence and pure manifestation, I was invited back to India, after 10 years I had visited the sacred mother country. It marked an anniversary to celebrate life, and what a celebration it was. This year, The Art of Living , a world organization dedicated to Peace, held its annual World Culture Festival in Delhi. It was televised worldwide and over 3.5 million people attended from all walks of life and cultures to celebrate unity and peace.
My divine spiritual father and greatly loved Yoga teacher, Dr Bali, had invited me to join him, and life worked its way to make that happen. What a gift! It was an incredible journey and many lessons learnt. It was one of my most memorable trips ever.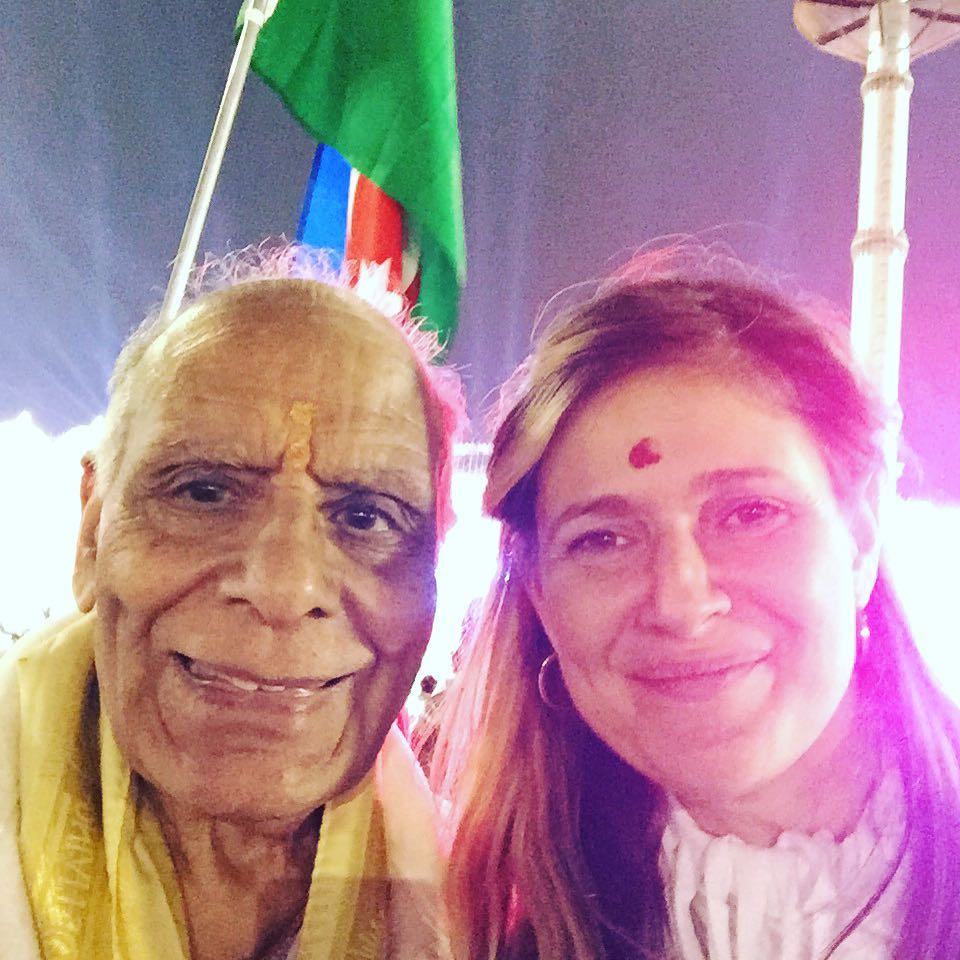 My trips to India are just the beginning to a longer journey towards my true passion and life purpose, and I see that clearly today. To bring Mantra to the Masses.  I've pursued mantra chanting at a deeper level, became a certified kundalini teacher and recorded 4 mantra Cd's, ZEN VOYAGE, PEACE CHANTS, LONGO LOUNGE, and SONGS OF A SIREN (a mantra and jazz infused album bringing together all my musical elements. which got nominated for Vocal Album of the Year from Zone Music reporter, a New Age "Billboard" reporter.
I never thought mantra music was gonna take the lead but I am happy it did. Not only does the music fulfill me, it has changed my life. I've learnt many lessons along the way, but mostly I think it is amazing to see that one needs to travel along many shores to realize that in the end, we always return home, wherever that OM is …
~Lea Longo
SaveSave
SaveSave
SaveSave
SaveSave
SaveSave
SaveSave
SaveSave
SaveSave
SaveSave
SaveSave